I'm painting trim white - should I paint all the doors white too?
Gutted family room. Decided to paint the trim white (on patio door and french doors leading to living room). We want to brighten up the hallway. Should I paint trim and doors white or just the trim?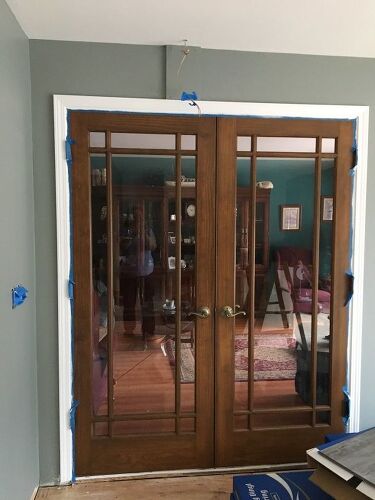 French doors from family room into living room.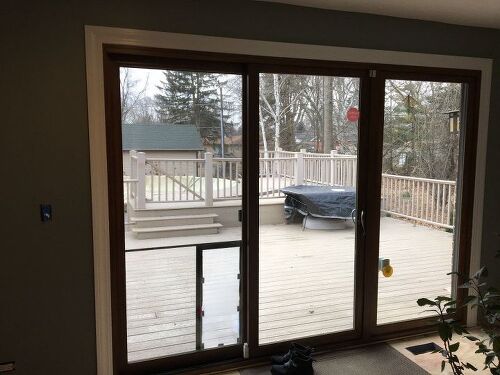 Patio doors (sliding door). Direct Sun (when it's out!) - help with window treatments? I did have drapes with a valance (I know, get rid of the valance!) PREV
NEXT