Asked on Jan 12, 2018
I'm painting trim white - should I paint all the doors white too? +8
Answered
Gutted family room. Decided to paint the trim white (on patio door and french doors leading to living room). We want to brighten up the hallway. Should I paint trim and doors white or just the trim?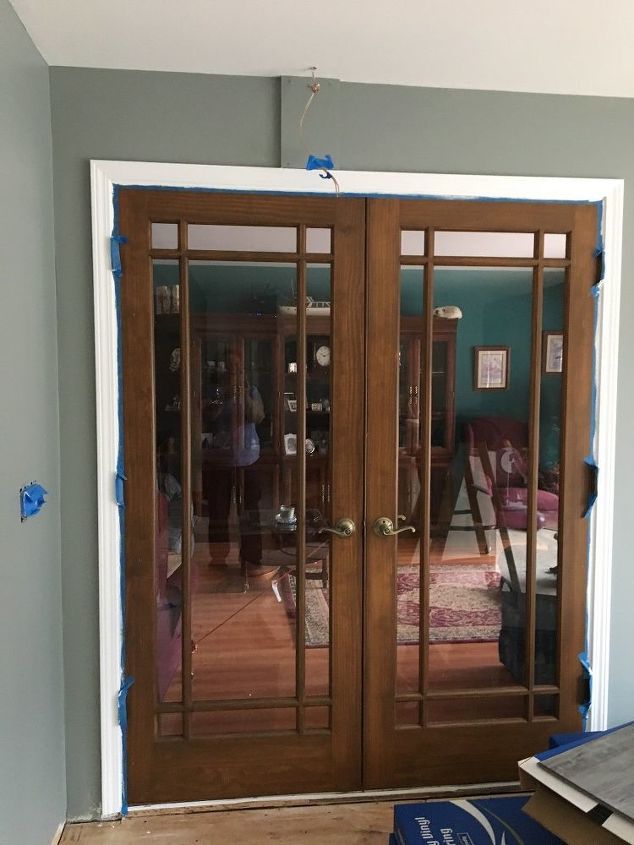 French doors from family room into living room.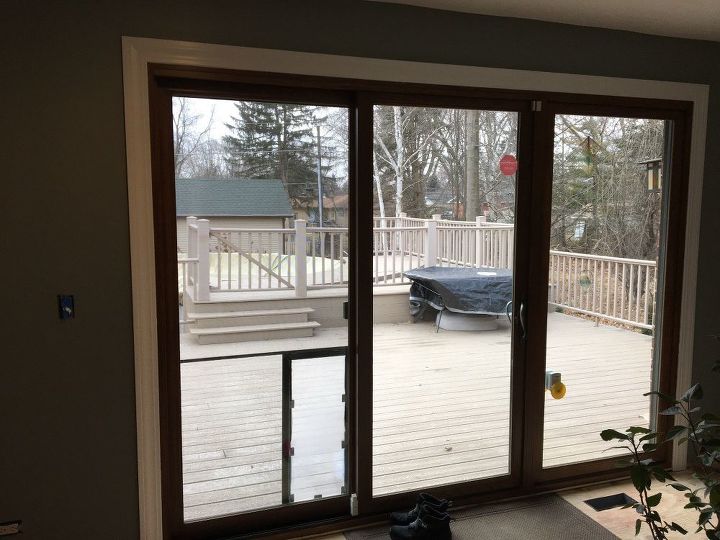 Patio doors (sliding door). Direct Sun (when it's out!) - help with window treatments? I did have drapes with a valance (I know, get rid of the valance!)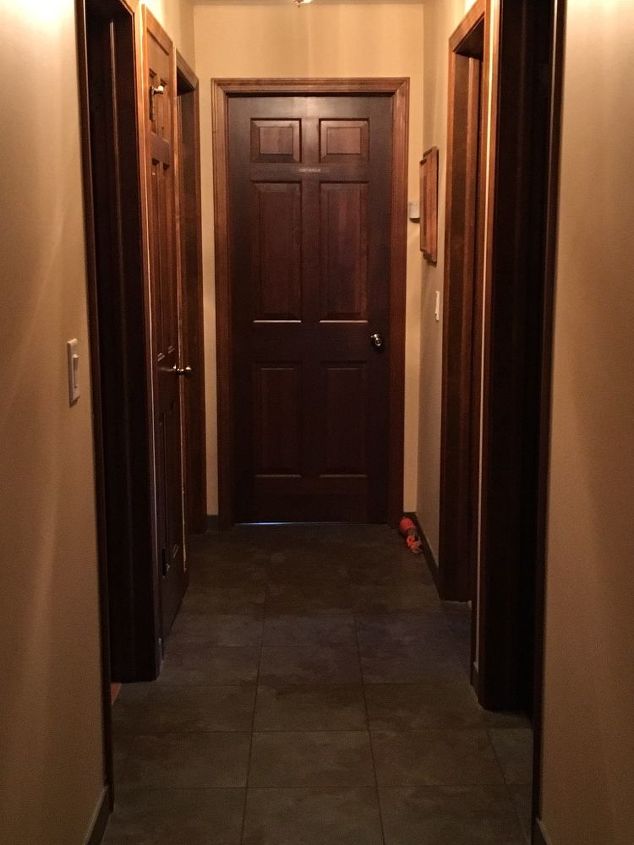 This is the hallway - 5 doorways. The tile is shades of brown, tan, green. Also, floor has the same tile bullnose (trim) so no "white" trim along the floor. Should trim and doors be all white?