Laminate countertop chipped...4 months old..help? Answered
We installed this countertop 4-5 months ago..it already has a chip in it. Which is making me very nervous. My old kitchen had laminate for 20 years..nothing ever happened. It looks like just the top layer chipped off...any advice? To our knowledge nothing extraordinary bumped it...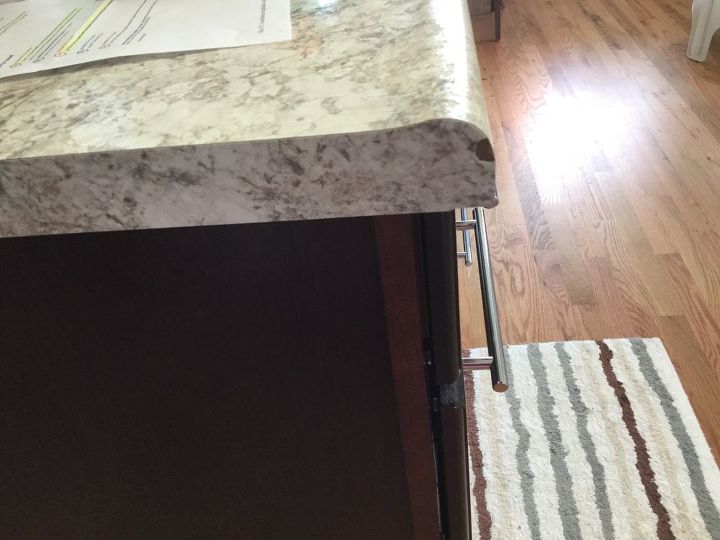 Very nervous..I can see this getting bigger..or happening in other places. Any body have experience like this...we are not rough people. I never saw the chip piece...