Related Discussions

Dorene Barnes
on Dec 05, 2020
Is there any home remedy to get rid of pesty flies? I can't swat with fly swatter because of limited hand function. Michele
on Jul 05, 2019
recently I have been seeing a lot of moths in my kitchen. I cleaned out all my cupboards and sprayed with vinegar but there is still a problem

Alberta Coulter
on Apr 27, 2019
Help! My kitchen has ants. I found them in my cereal this morning! I can't tell where they are coming from. I just find them in something on the counter or on the... See more Esn29992680
on Mar 04, 2018
I live in a log home.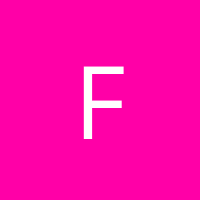 Fso29710480
on Nov 19, 2017
These are dark brown shiny millipedes, with a "hardish" body. They usually dry up and die on their own, but I cannot figure out where they came from, or how to stop t... See more Ann
on Nov 04, 2017
These spider webs keep coming back after I swipe them. Is there some way to keep them out?

Arlette Twersky
on Oct 22, 2017
It looks like three little nests. Wasps? Bird?Can anyone identify it or tell me how to get rid of it?. I don't see any screws to access the screen. I poked it (smart,... See more