Related Discussions RoseLou
on Apr 20, 2019
How do I take care of my indoor Tulip plant once the flowers die & the leaves turn brown @ the tips...?Thanks for any advice...-Rose Lou-RoseLou28@gmail.com
Lisa Anders
on Feb 13, 2019
I have an over hang on my house that we dug out for some flowering bushes (azalea, etc.) We cannot get anything to grow under there to save our life. The year we plan... See more Anthony
on Oct 05, 2018
The plant is healthy as you can see, but those roots are taking up to much space. Anyone know if its ok to just snip them in half, not to get rid of them altogether.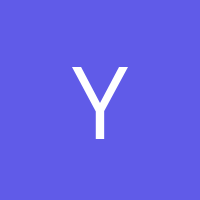 Yea29799045
on May 09, 2018
And what to fertilize peonies with naturally? Dlucadou
on Mar 19, 2018
I HAVE A LARGE AZALEA THAT DOESN'T LOOK WELL EVEN THOUGH I HAVE SPRAYED IT FOR PESTS, ADDED PLANT FOOD AND GOOD SOIL. WHAT ELSE CAN I DO?
Reesi Rommel O'Donnell
on Jun 22, 2017
Debbie Gale
on May 11, 2017
My grandma grew peonies in Sleeper, MO . She passed away when I was 6 but I remember her lovely flowers and reading "Black Beauty" to me.