Replant a palm or go back to grass? Answered
Suggestions for this rather eyesore at the front of our house? Other than putting pinestraw down ... and not using annuals! Im thinking of a larger palm maybe or Just pull up everything & put grass down?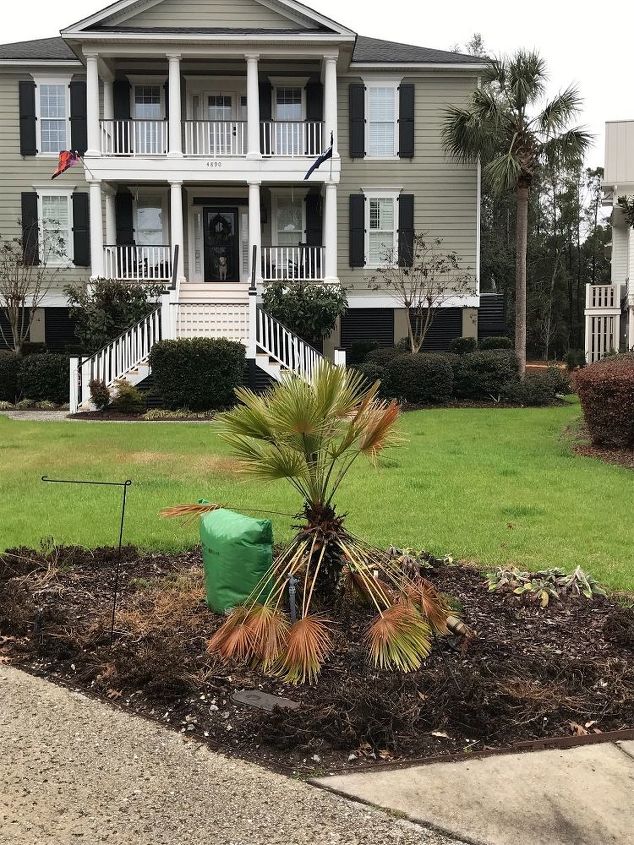 Looks really bad now due to
our cold snap & snow which we never get!