What color should I paint my cabinets ? Answered
I hate how the tile & cabinets blend to tone on tone? My husband wants to just wait til we do a full remodel who knows how long that will be! I want it to look better now...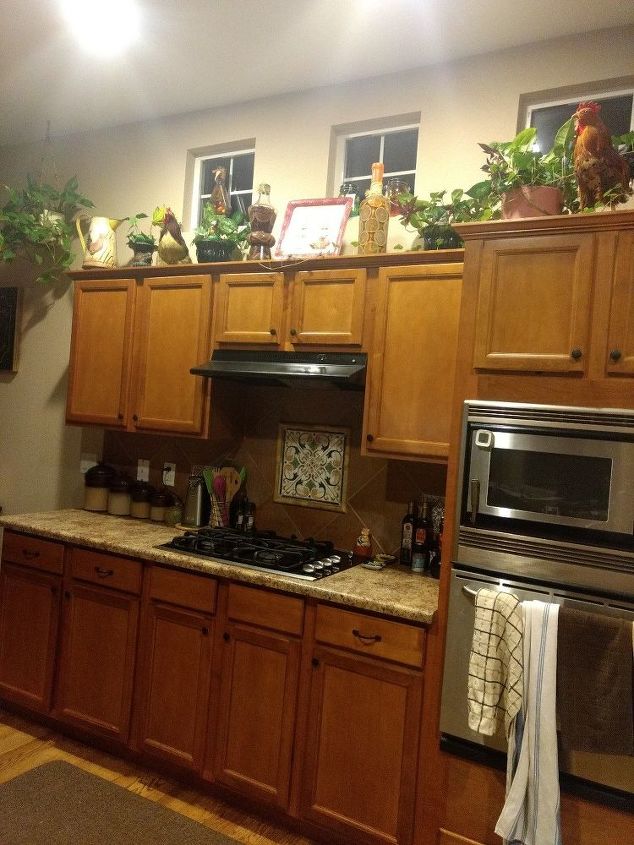 Also would like some staging tips for the tops of cabinets have 3 windows above there have a few plants but is a pain in the butt to water

Was also thinking about painting the tiles maybe leave accent tile what do u guys think painting the tiles or cabinets or both advice please!!