Related Discussions Bonnie
on May 12, 2019
Plant has curved over. Need help in straightening it out.

Kerry Ann Bruno
on Oct 13, 2016
So one of the first things I did when I moved into my first home was buy 2 fig trees. I'm not sure why I wanted them so bad but I did. They have been in big pots an... See more
Gary Collum
on Jul 02, 2018
What are some shade friendly plants that I can plant in a tree shady area? I have caladiums & hostas planted there now, but would like to add some other plants as we... See more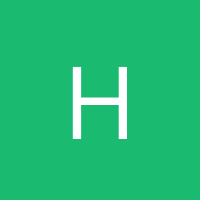 Heather
on Oct 26, 2017
Hydrangea in garden is about 5 ft wide by 5ft high. Can I cut it back a lot and if so when and how? Thanks for any help.

Mona
on Sep 08, 2017
No blooms all summer. Have 7 plants all about 6 feet tall. Very healthy foliage. What's wrong??? Eroque022810
on Oct 31, 2017
We have these tiny button sized rose bushes and I need to know if I prune them or not. Msl30331932
on Feb 10, 2018
winter