What is correct way to install granite shelves in a soap dish? Answered
My contractor used glue and grout to install granite shelves in a granite built-in granite
unit in my bathroom tiled wall. The unit is rectangular and has three shelves. The bottom shelf is slanted downward a little do that my shampoo bottle slants down too. The bottom self slipped downward. It is not level. There are no anchors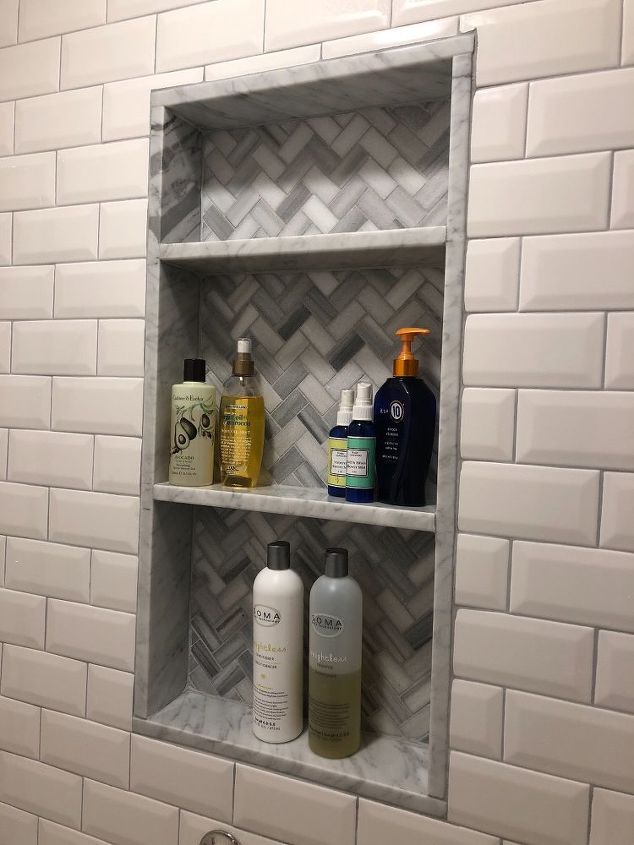 The bottles on bottles m shelf slant forward a bit. Should I ask contractor to level this shelf, and what about no anchors to hold up shelf? It is granite.