Related Discussions

Pamela
on Mar 14, 2020
Not a question , just sending well wishes to all my fellow hometalkers and their families ! Stay safe , stay healthy ! Just remember if you need to stay home , make t... See more William
on Dec 24, 2019
Just wanted to wish everyone a joyous, happy, and Merry Christmas

Gayle
on Dec 11, 2019
Don't have a question but wanted to say Merry Christmas!!! Hope everyone has a blessed holiday!!!!!

TAMMY SPALSBURY
on Dec 31, 2018 Gruber
on Dec 26, 2018
Happy christmas to all people who celebrate.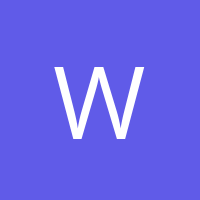 Wal17994662
on Jun 12, 2017
We are from "Taiwan", our country! We never been a part of "Province of China". William
on Dec 23, 2016
Just want to wish all Hometalkers, far and wide, the best of the Holidays!