Related Discussions Mary Lee-Baer
on Apr 28, 2019
Jackie Edmiston
on May 03, 2018
I'm adding glass beads/pebbles to a mirror and am finding it difficult to get the right glue. Any advice
Cindi
on Jun 09, 2019
I want to add a frame to a couple of builder mirrors. Any ideas for reasonable framing? Thought about small tiles or using base mounding. Ideas? Thanks!

Hope Williams
on Apr 13, 2017
I have researched this for many hours. The wording is not recognized by Dutch or German. Does anyone recognize this laungage/painting? It is approximately 100 + ye... See more
LaToya Martin
on May 18, 2018
Townhouse blues! Any suggestions for decorating around brown carpet? Pic attached. My current furniture is gray(sofa) and white(coffee table and tv stand). Also any s... See more
Isabelle
on May 20, 2018
I have a lamp with a plain clear glass base. would like to liven it u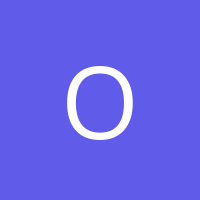 Osielsolange
on Mar 06, 2018
A good example would be those sold at Target or Walmart. No nails.