How do I go about replacing a broken panel of glass on a front door? Answered
This winter one panel of decorative glass shattered in our stained glass section of our front door. I have been reading on replacing it and watching YouTube videos. It doesn't look that hard. Any ideas where to get the glass, precut and any extra tips! Whe the glass broke we felt a wind coming in the house and found pieces on the floor. To get us through the cold winter and stop the draft my husband wanted to duct tape cardboard on it. I thought about gluing it to get us through the winter. Then an easier thought came to me. Hot glue. Worked like a charm and insulated small areas that glass was missing. Doesnt look too bad for an emergency fix! Now back to the original question any ideas or tips on replacing it?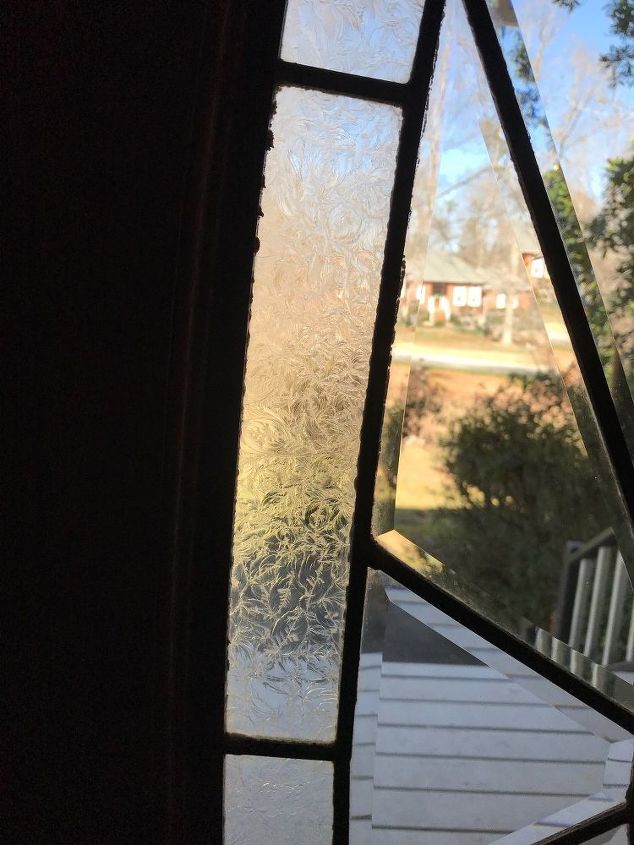 The piece is about 8"x2" with only a slight curve.