How can I make my kitchen window look "finished"? Answered
Our kitchen window looks too bare (and so UNdone and boring). While I love the openness and natural-light that shines in throughout the day, I'd like to give the window some personality have it feel more finished. We don't have back neighbors, but I'd still like to close it up at night to feel safe with privacy.
What have you done with your kitchen windows or other rooms? what suggestions do you have?
Thanks for your creativity and help!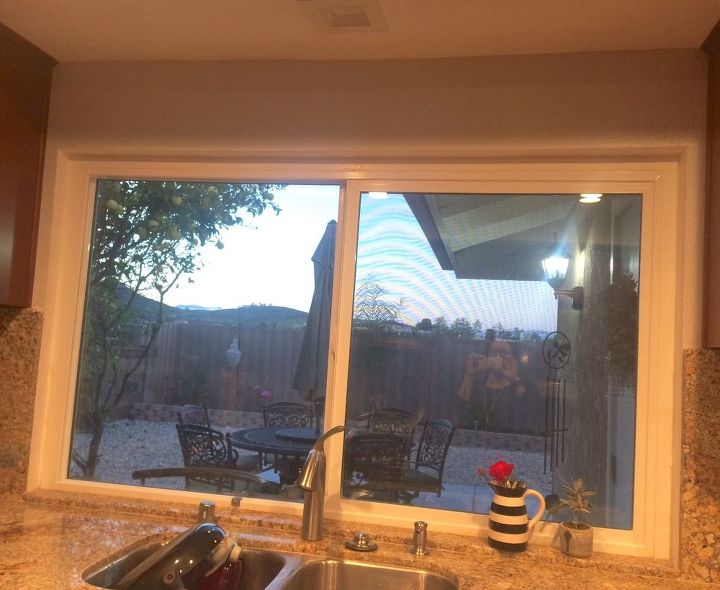 Ignore the man behind the curtain. I mean dishes in the sink. ..