What to do with this space? Answered
I have a space where my TV used to be, now the TV is above the fireplace. I am not sure on how to cover the cable box and the cables. Any suggestions? I was thinking on shelves and perhaps some glass doors?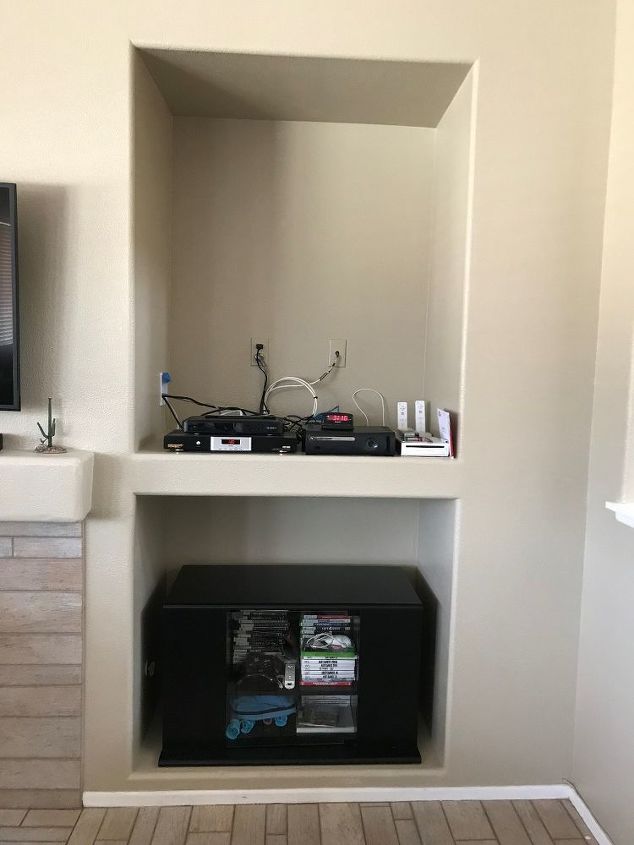 Decorating this space...any suggestions?