Help with front landscaping - Mid Century style!



Answered
Need some ideas for Mid Century (1962 house) for front landscaping. Just want to give a nod to the era . Plan on painting bricks (grey/greens of the house) in a "used brick fashion" to change the beige color of brick and give some texture. I think it needs something tall !!!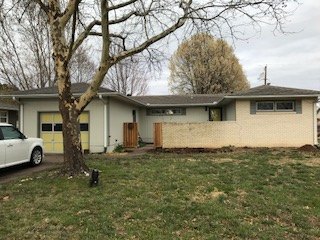 House is in light grey and dk. green/grey trim. Chartruse on doors. off white soffit trim.