What can i do to strengthen and beautify our backyard retaining wall? Answered
The cinder block retaining wall is bowing and pushing out from the neighbors higher set backyard. I am looking for a way to secure the wall and add some beauty to it.
This wall is 10 feet high with their back yard sitting about 5 feet up the wall. Its bowing and pushing the cinder blocks out..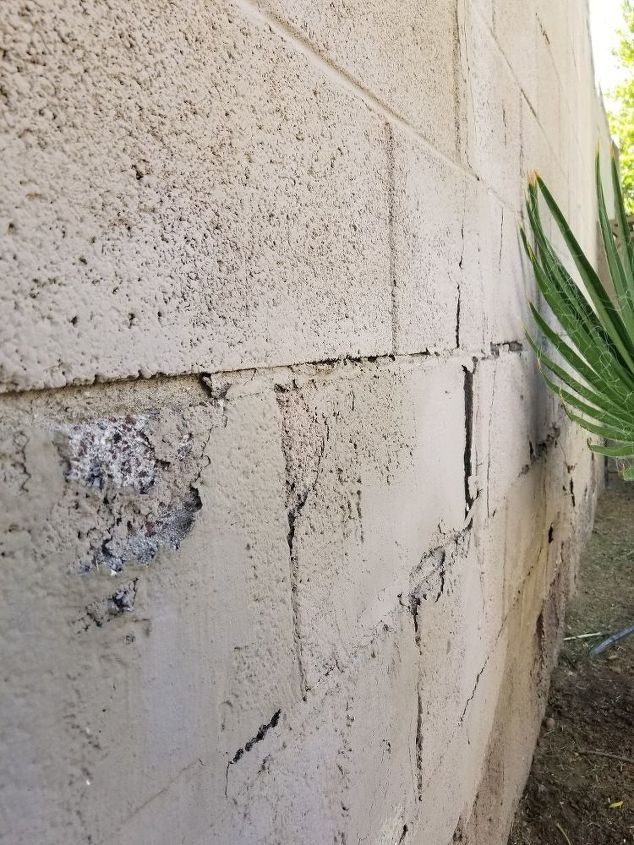 Notice the block pushing away from the wall. Help!!