Related Discussions

Sharon Dionne
on Nov 28, 2019 Cathy Campbell
on Apr 04, 2018
I'd like to put my bed in front of my window but will cover the only vent in the room. I have the small vent covers that redirect the air but that won't work with a ... See more Connie
on Mar 12, 2018
I have a microfleece blanket over a sheet and it keeps slipping down to the foot end of the bed. Is there anyway I can keep it from doing that? Stj18539885
on Jul 10, 2017

Annetta Clubb Craigen
on Jul 27, 2016
I have a double set of louvered folding closet doors that I want to redo cheaply. What can I do to change them so they won't be so dusty and difficult to clean? They... See more Cru7330935
on Jun 14, 2016
I need storage in my room.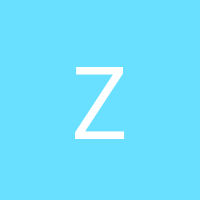 Zac
on May 15, 2015
Hi, we are a family of 7 in a 10 sq, 3 bedroom home. The older 3 are in one room, the main room, twins in another, and my husband and 1 in another. Can you give me an... See more