How can I better use or camouflage this space.



Answered
The space alloted for a TV is too small, and all of the shelf space is unnecessary. The floor tile is discontinued so if I tear out the shelves, what can I do about the floor? It looks so outdated, 1994 build. How can I update? This is in my living room but was thinking I would turn it into a dining space since I moved my living room furniture & TV across the room to the "dining room space" since it didn't fit in this area. HELP!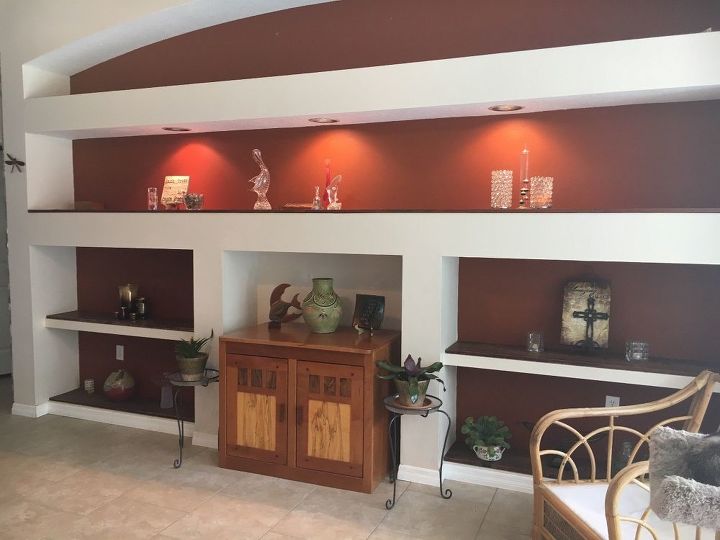 Living room, outdated shelf wall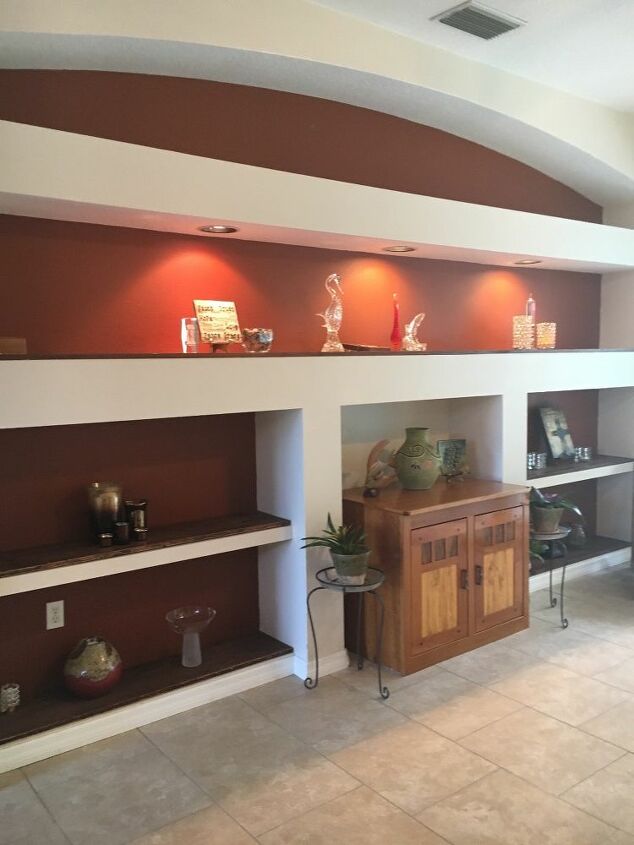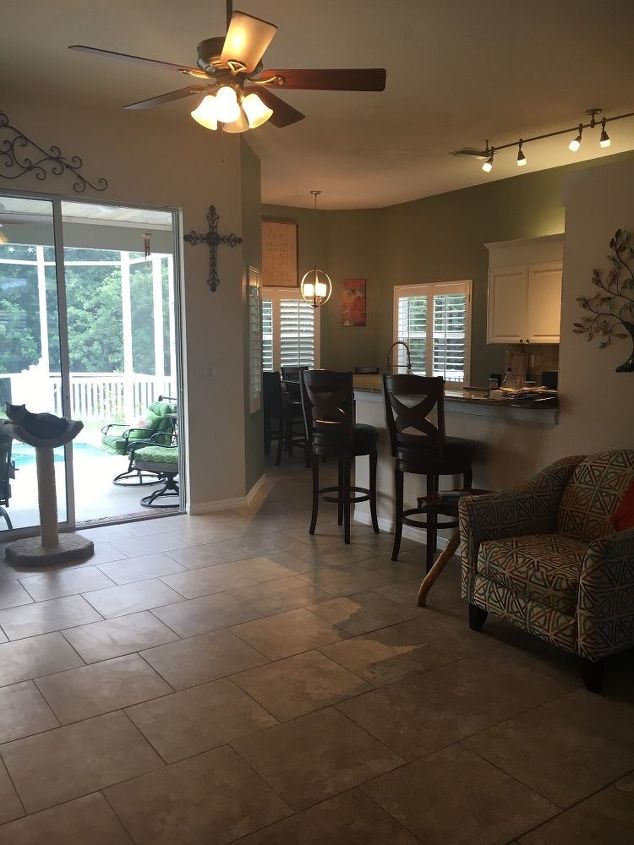 Kitchen is adjacent to living/ dining space.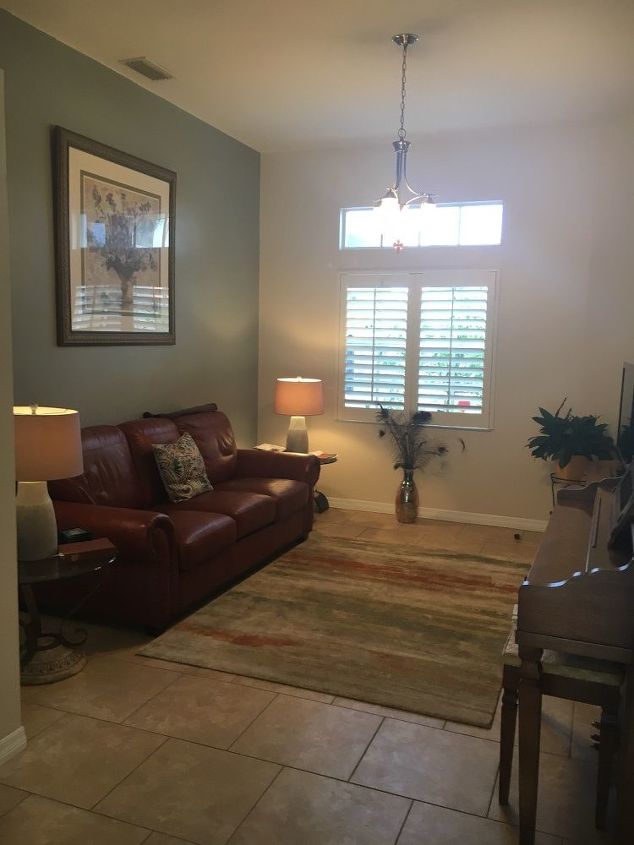 Former dining room area now living room area.