Related Discussions

Pj Tripolone
on Aug 04, 2018
We have mostly sand for our back yard.If I truck in topsoil, will it just wash away when it rains? Jil6919560
on May 30, 2020
Jacqui James
on Oct 31, 2018
Just moved. Need to temp put plants inground until spring and placement selection. Hosta's (60) and Monkey Grass (42). Safe to just plant in one large group over wint... See more Lenny
on Apr 05, 2018 Jackie Carr
on Apr 02, 2018
The grass in my yard is dying because the moss is taking over. It is on the north side of my house and does get quite a bit of sun. Have been fertilizing and putting ... See more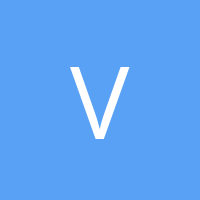 Veronica
on Mar 19, 2018
I have a north facing back garden, quite large, the is soil terrible its called Marl I don't have the enthusiasm to grow anything could someone in the community sugg... See more

Melissa G
on Mar 10, 2012
Are wood chips OK to use as mulch in a flower bed? Are they better than bark mulch?