Update railing and banister- Looking forward to ideas.... Answered
This railing is so dated. At this time, we are painting it white to update the color scheme (and the walls will be Sherwin Williams Online gray). However, ultimately would like to replace it. Any ideas? I don't mind the railing on the wall. But the open railing and banister is so bulky. I love a more traditional railing. It would also be nice if this railing could be shorter, we are crammed for space when the front door opens. (the door you see goes to the garage and the front door opens toward the stairs). Wondering if we could shorten the banister? Or replace with one that is shorter? Do you think a railing is required by code? We currently have it off toH paint it and I love how open it is. However, that is 4 steps without a railing. Looking forward to ideas.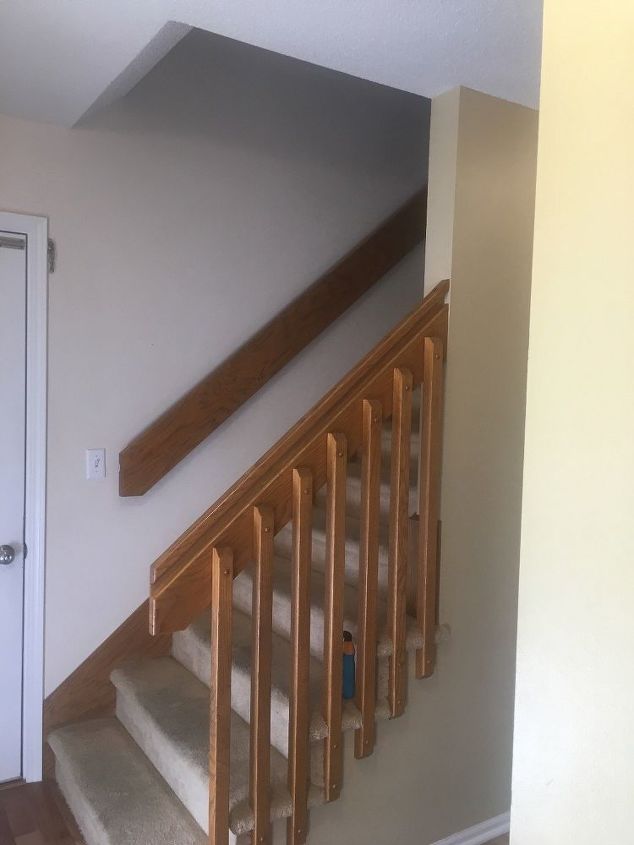 How can we update this railing? Can we make the banister shorter?