Suggestions for paint color of railings and stairs? Answered
We are a large active family (7)with two dogs. Recently put down laminate flooring and painted walls, but not sure about stairs and rails.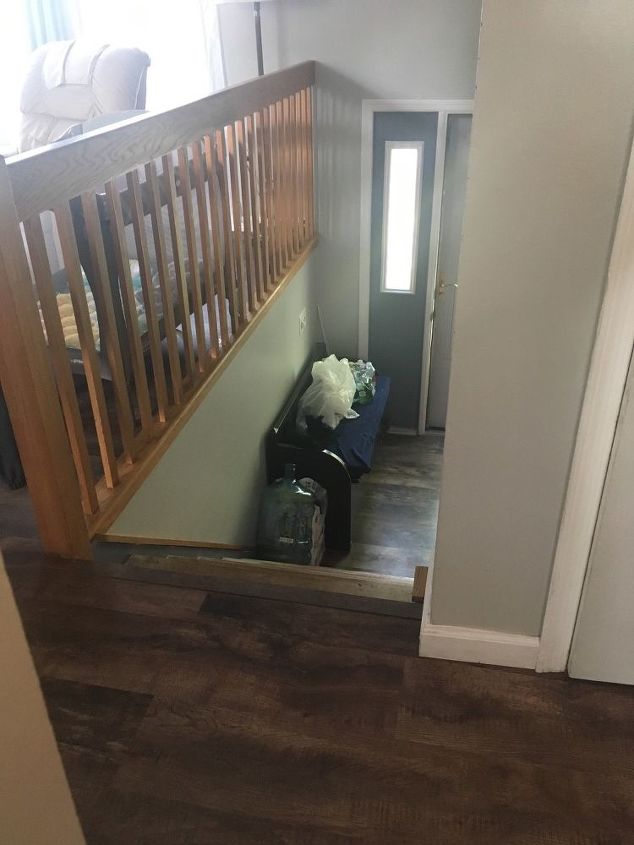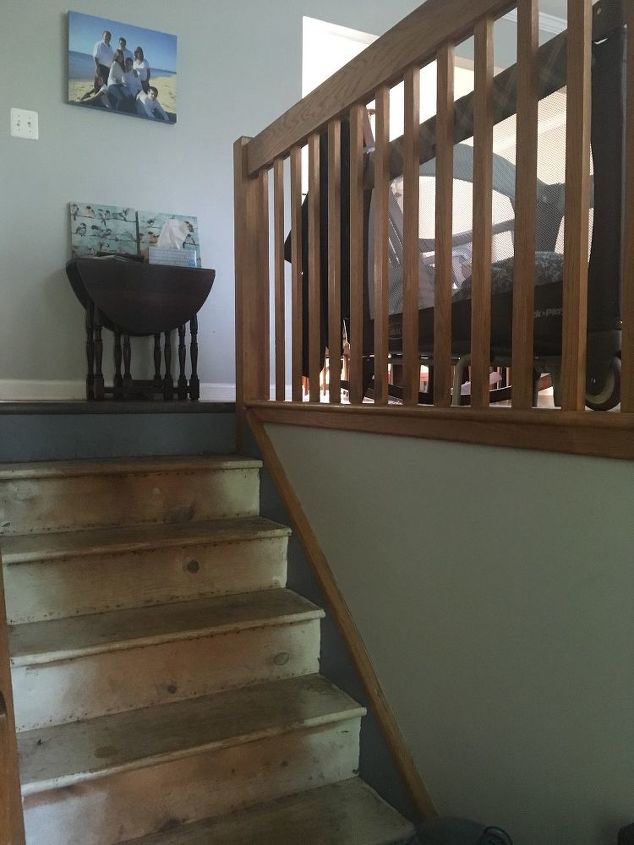 This is what we see when we open our front door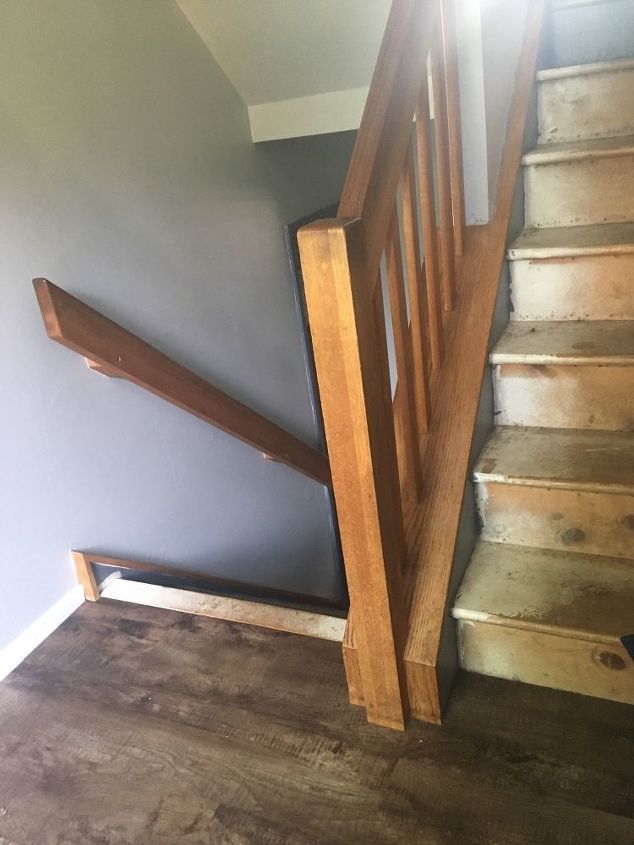 Photo not true to color, although shade or tone is correct-it is a light grey(no beige undertone). Dolphin fin by Behr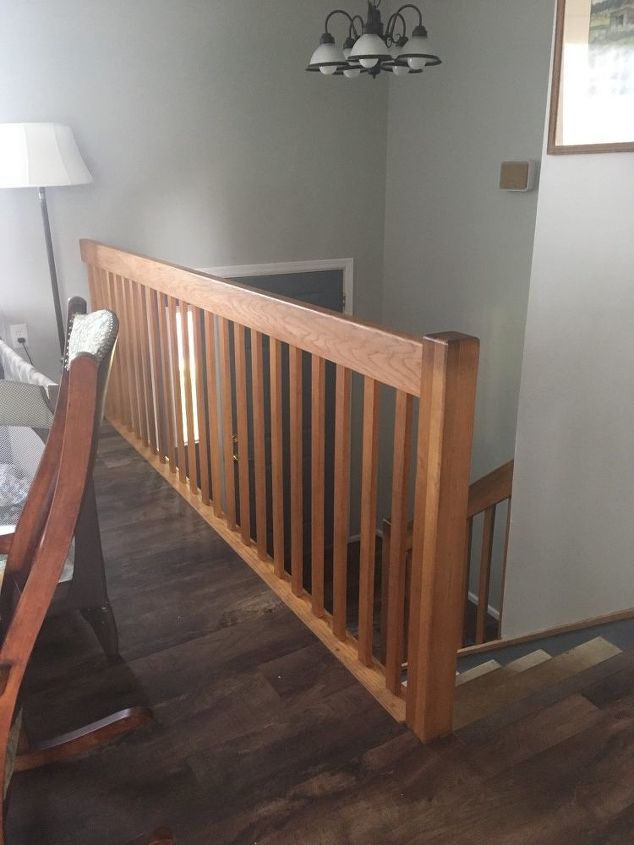 The walls are a light gray, with white trim. Those colors are also in the kitchen, which is where i Took the picture from.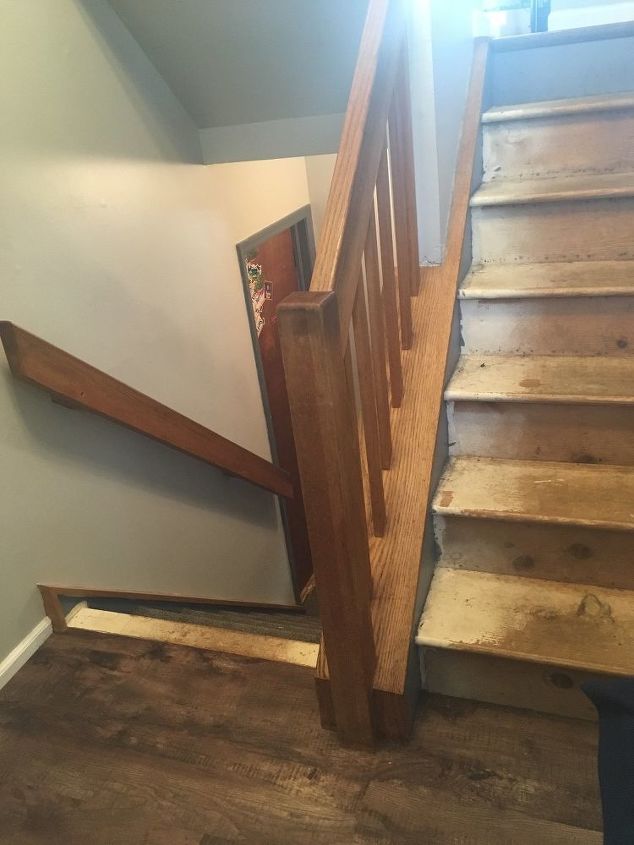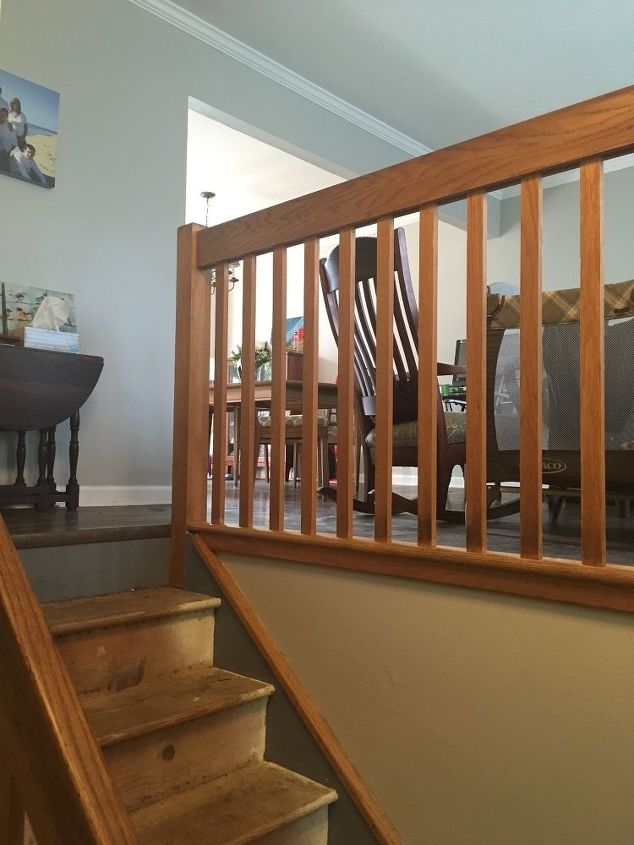 The grey color on top floor wall is actually the same along the stair wall. The stair trim is dark grey.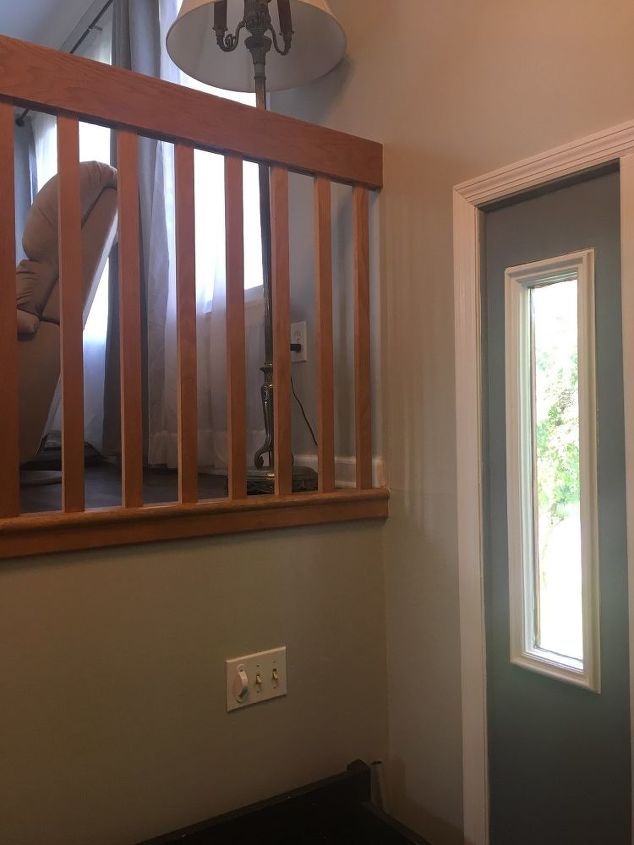 Front door is a darker, contrasting gray