How do I better utilize my backyard? Answered
My back yard sits on a down slope. I would like to landscape and enjoy this area. Also on a more serious note during the spring if it rains heavy for a couple of days my basement has flooding...then no more any other season no matter how much it rains....don't understand this.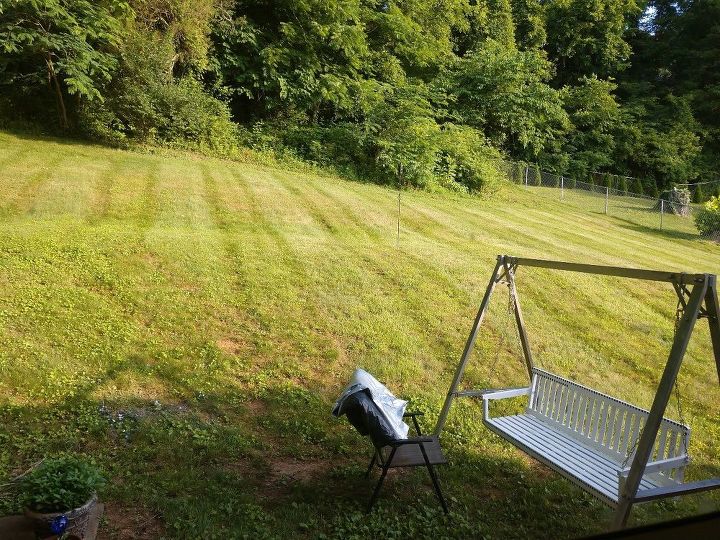 The swing sits where it is level at the house. It goes up hill and there is a level 8' then continues on up into the woods another 26 feet.