Soffit lighting,..Change or Go? Answered
I call these soffit lights. As you can see they have fluorescent linear lights. I have removed the frosted panels that would normally be in place below and above.
First Option: I was thinking of cutting the front part of the 'box' out all together. Then remove the fluorescent lights and replace with a down-ward wall sconce or something similar. PROS: clean looking, streamline, easy to keep clean. CONS: Messy to remove and may be expensive if I have to hire someone to remove the drywall 'box'.
Second/Other Option: ???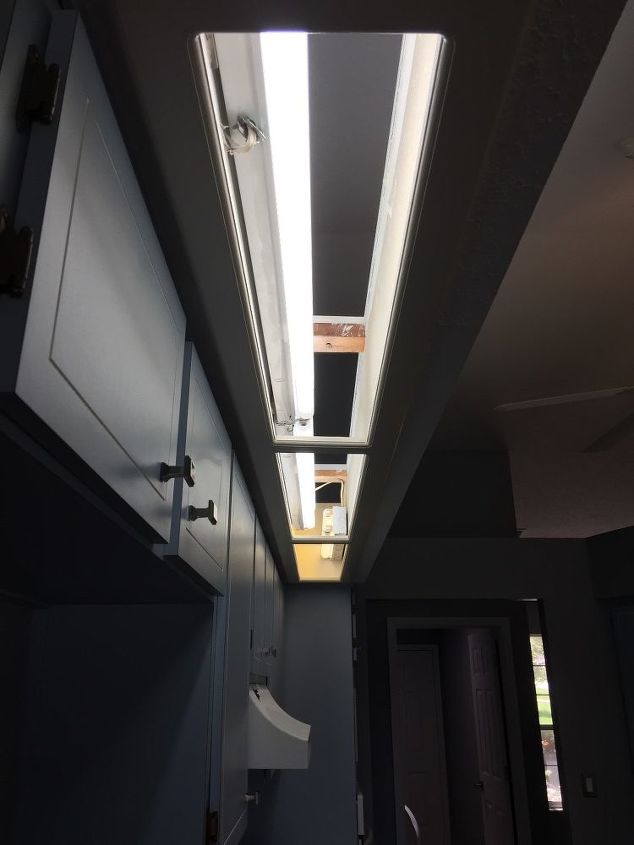 Side view of soffit lighting in kitchen. Frosted panels have been remove above and below that would normal hide the fluorescent lights.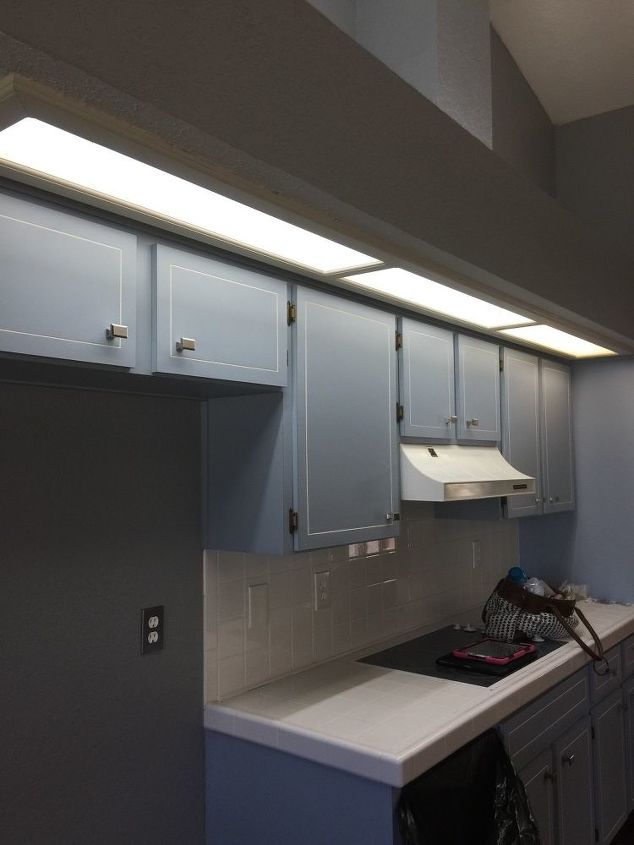 Otherside of kitchen, same type of lights.