Fuzzy fungi: Can anyone help me with this? Answered
As I was passing a house I noticed an amazing coral colored plant. There was a older woman walking her dog in the drive so I pull in to ask what the plant was. She didn't know and I asked if I could get out and look at it closer. To my amazement it was an Azalea! I have never seen one that color, a bright coral!
she said she planted them over 25 years ago. The one on the right is less than half the size of the other with a green fuzzy fungi. She didn't know what was wrong and asked if I did, sadly I was clueless also. I told her I would ask and try to find out what to do. Can anyone help me with this?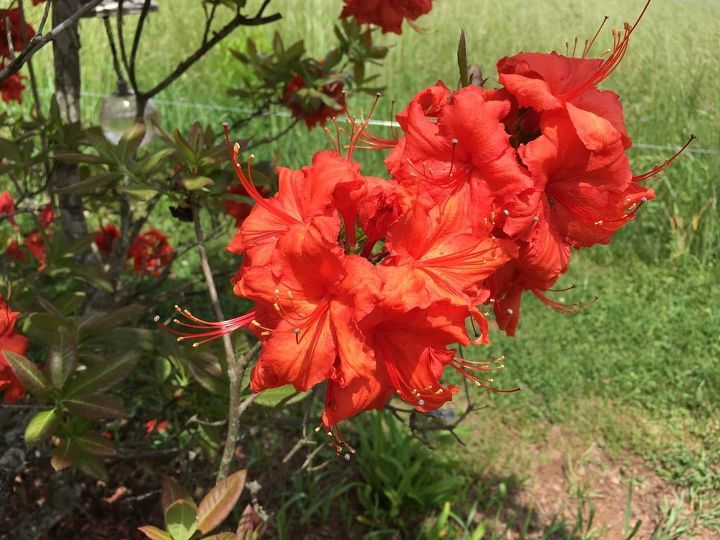 This plant is about 6 foot tall and the affected one is maybe 2 foot.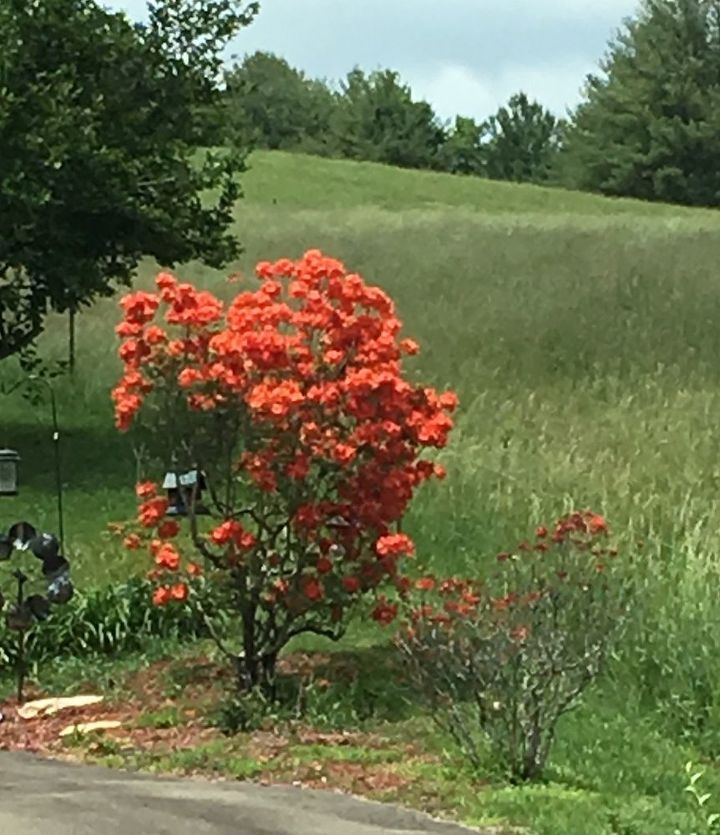 The one affected is the stubby one in the foreground!