Related Discussions Sue
on Jul 25, 2021
I just identified a weed in my vegetable garden as Pokeweed. I'm in the process of removing it, but I'm now wondering if I should remove the tomato plants that were g... See more

Louise
on Apr 02, 2020
I read online that it is, as long as it IS onion and not garlic. The article said they'll smell like onions if that's what they are. It didn't mention any difference ... See more
Nicky Kay
on Mar 13, 2019
I live in rural Ruapehu, I'm about to set up vegetables. What should I plant together? Mary
on Jan 01, 2019
I live in tucson, arizona, and this is my 1st year trying to grow a garden. I have a tomato plant and jalapeno pepper plant, and strawberries from the summer. Will my... See more Michelle
on Aug 21, 2018
Last year I planted field cucumbers and got a yellow oval thing growing instead of cucumbers. Wasn't able to determine what they were. I bought new seeds different ... See more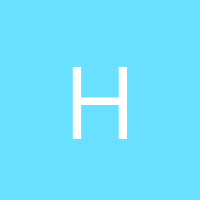 Hbo27219693
on May 09, 2018
hello folks, I would like to know if anyone knows what I'm doing wrong??im probably over or under waterintg my topsy turkey tomatoe plant.thanks in advance from Not s... See more Lois
on Apr 30, 2018
Are they treated to prevent them from sprouting?