Related Discussions

Zard Pocleeb
on Mar 01, 2020
I have been saving empty insulin vials for a while now and have about 20 of them. I know there's a project there somewhere but I just can't think of one. I'm ki... See more Ticia
on Jan 20, 2020
We've finished the popcorn and have a really nice Christmas santa tin; it's not too big so I don't think trying to make a stool of it will work. Any other suggestions... See more Morgan
on Mar 12, 2019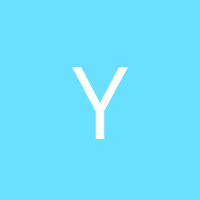 Yolanda
on Jan 08, 2019
Have a bunch of saved wine corks and would like to made something with them. Put them to good use.

Noreen Schaan
on Aug 14, 2018
How do I use my used plastic bottles ( shampoo, dish & laundry soap) and tin cans and toilet paper rolls that I've saved to do projects that are easy and that I can u... See more
Debbie Shaffer
on Jul 03, 2018
I need some ideas to use pickle , mason, jam, etc. jars. Also how to get the glue off after soaking the labels off.
Marie
on May 23, 2018
As i said i am housebound at the moment and will be for a few months soo anything to kill the boredom i wold really appreciate.