How to cover or camouflage a group of outdoor ladders in my yard? Answered
We have three later outdoor ladders leaning up against a wall in our yard. Any ideas to cover them so they are not such an eyesore? No room in our garage and cannot hang them from the side of the house.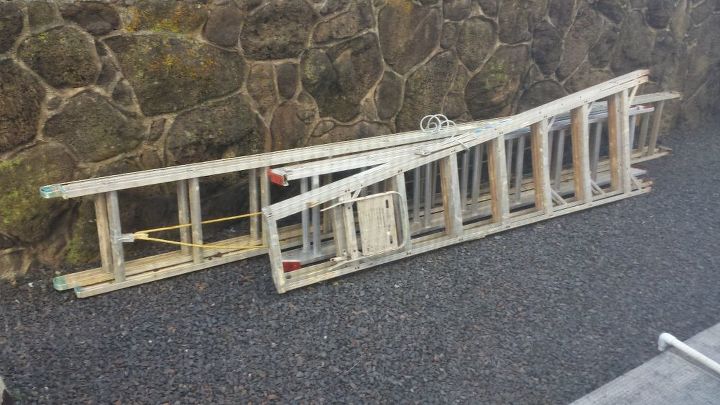 Two long extension ladders and a regular 8 foot ladder.