Related Discussions Norma
on Dec 25, 2019
Merry Christmas!

Pamela
on Dec 31, 2019
No question , just wanted to wish all my fellow hometalk DIY er' s aVery Happy New Year and best wishes for 2020 !!! May you all have a happy ,healthy , peaceful & cr... See more William
on Dec 24, 2019
Just wanted to wish everyone a joyous, happy, and Merry Christmas

Gayle
on Dec 11, 2019
Don't have a question but wanted to say Merry Christmas!!! Hope everyone has a blessed holiday!!!!!
Natalie Blanchette
on Nov 28, 2019
Happy Thanksgiving !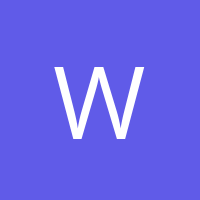 Wal17994662
on Jun 12, 2017
We are from "Taiwan", our country! We never been a part of "Province of China". William
on Dec 23, 2016
Just want to wish all Hometalkers, far and wide, the best of the Holidays!