Asked on Jun 24, 2018
What could my husband and I do to change the look of the courtyard? Answered
Currently the shades above the pool need to be replaced. The pool has a system that had a dolphin spitter which has been removed. I would also like some thing behind the pool. This area could be amazing. Help!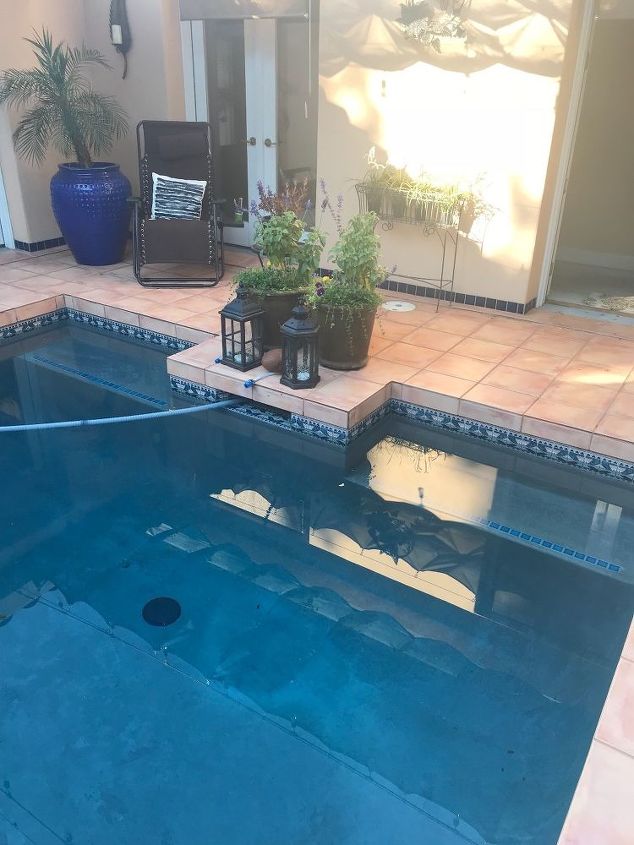 The area at the end with plants could use some type of water feature.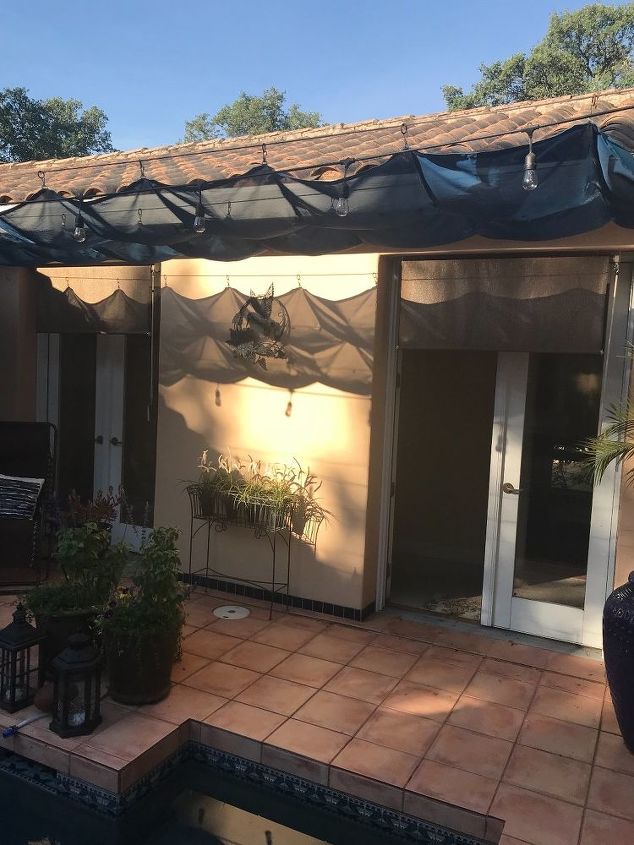 There are 3 rows of shades that need replacing