What can I do for new feel n better space in this area?
Bedroom needs new look. Arranging it is difficult. My husband doesn't like window behind headboard n the old layout with the outdated bathroom makes it even harder. What can I do besides omitting the clutter.at wit's end on this with no more ambition. It's relaxing but boring as well. It needs to feel fresh n welcoming, yet be able to each have a nitestand or place to set stuff.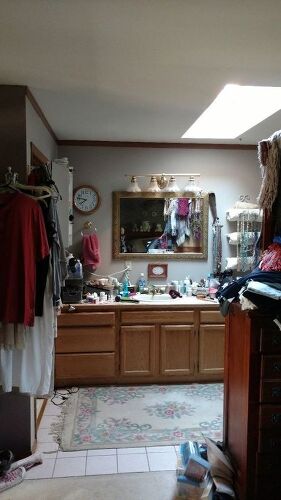 Bathroom is open to bedroom.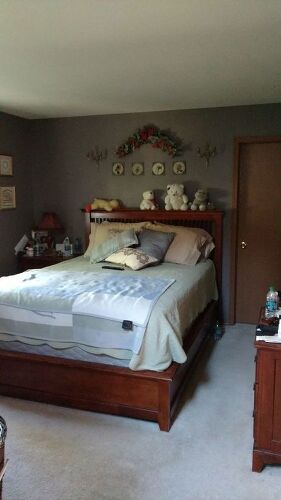 Closet door.
PREV
NEXT