My new house has the dumbest kitchen layout ever? Can you help me? Answered
The top cupboards are way to high. I have to use a stool to pit any on the shelves. And the two on the wall with the sink don't match the other cupboards. To top it off, the majority of the bottom cupboards are drawers. There is an open space to the left of the refrigerator. I'm hoping to move the bottom cupboards to the right of the sink to the open spot, then add a dishwasher where those cupboards currently are. The cupboards are fine inside, but will need to be painted as they are a little beat up.
I am am currently working on putting in vinyl plank floorimg throughout the house, so of course like everyone else, I don't want to spend a ton on this.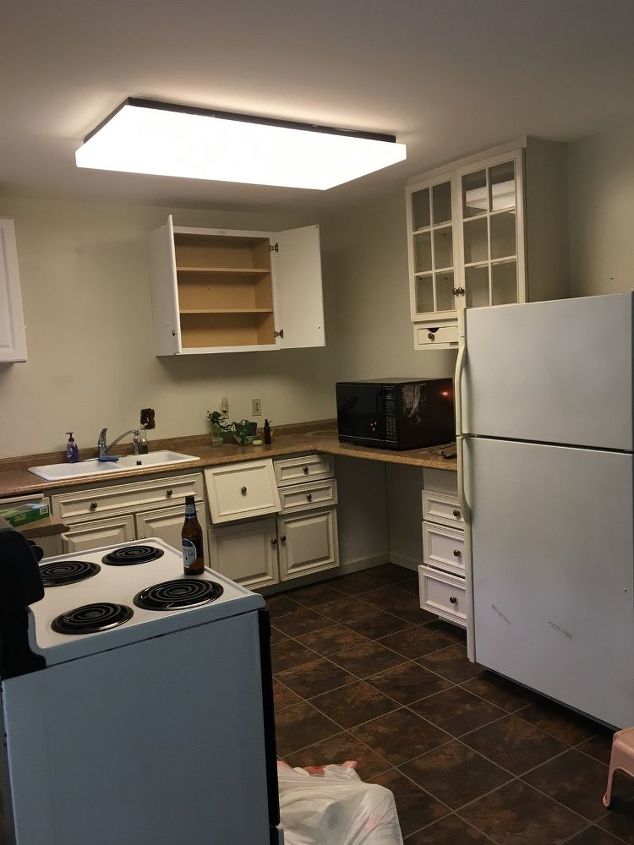 There is also a stupid little desk height cabinet with more drawers to the right of the fridge. Next to the stove is a cabinet that holds a trash can and yet another drawer.