What do I do with my living room that is long and skinny? It just look Answered
The room is long and narrow. Floors are very dark wood. Walls are a light gray and it has one window. When you walk into the apartment you are in this room. It leads into the kitchen and to the right is a hallway to the bedrooms. I added a tall leaning mirror and it helps but it just feels off. I don't want to turn the furniture any other way because of the TV location and traffic flow. I also think were you see the chair and little table against the wall before you enter the kitchen needs something too. Thanks for your help.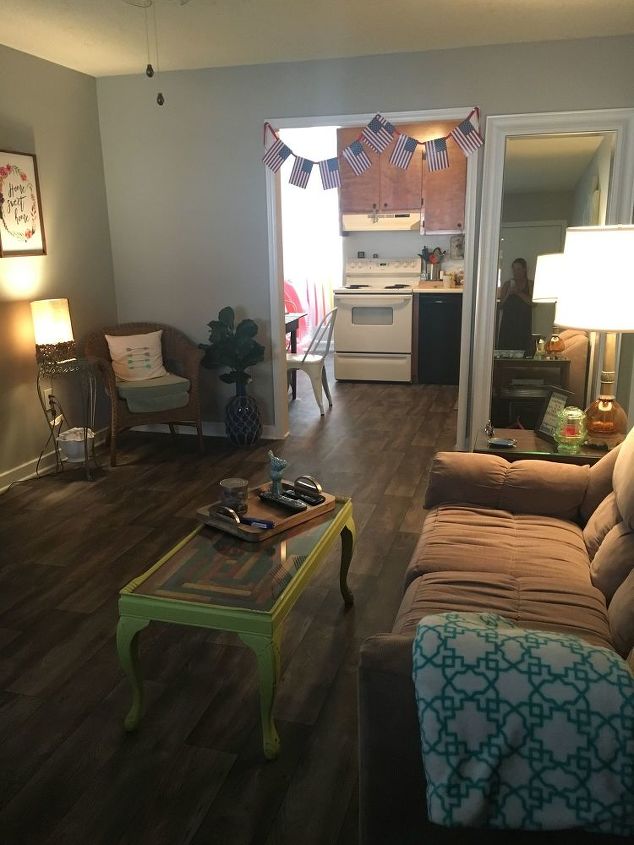 This is what you see when you walk in the front door. I am in the market for a larger couch maybe 3 seats per couch and the lounger section. But am limited because of the hallway entry right passed the couch.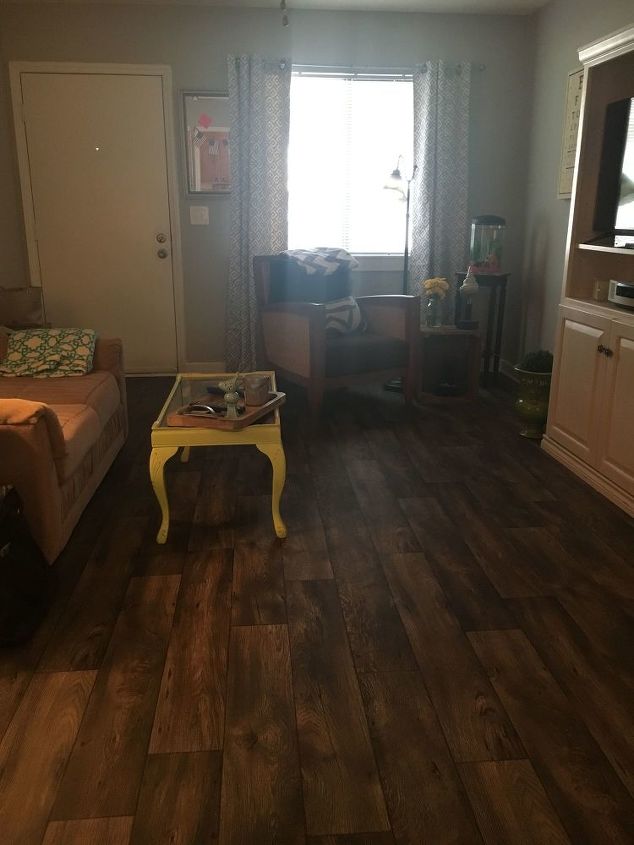 This view is from the kitchen looking back towards front door.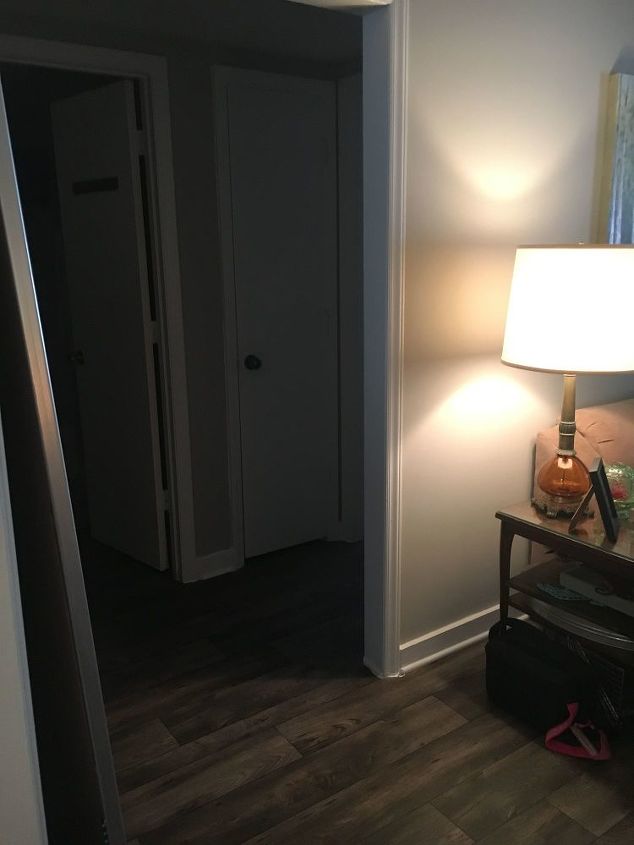 Hallway to bathroom and bedrooms. More grey walls and dark floors.