How to Fix Multi Level Bay Window Area & Countertop? Answered
I have attached pics of our bay window area and our countertop. The whole area needs to be redesigned. The tile was put in so terribly with grout and even the countertop has floor tile with grout in it! With the tile, so many levels, the countertop edging, and the big wood slab in the bay window area, it is hard to keep it all clean! I am short and actually have to climb up into the bay window area to clean which is a pain literally, so doesn't get cleaned often ;) I got so upset with it a while back, I painted the bay window area, the log area and the 2 x4 with brown chalk paint to help it look semi clean all the time. I would like some ideas how to fix this mess; DIY and affordable! I was thinking of boxing the multi level ledge, log area and 2 x 4 so I can put a backsplash up but don't know how that would work. Also, really have no idea how to make bay window more accessible/better looking, etc. Any help would be GREATLY appreciated! I have so many projects for this Ol' House, and one income, I have to find ways to fix it up on a very tight budget. Thanks for any advice and assistance you can provide! :)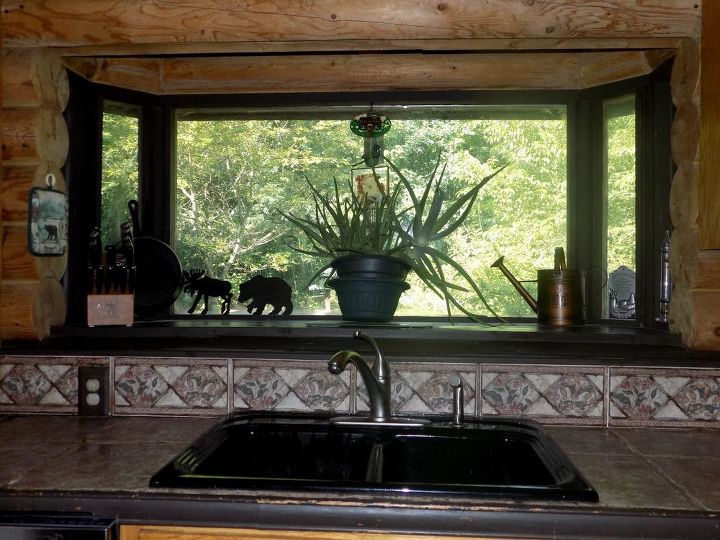 I hope to try to DIY cement countertop with drop in sick. Again, so many levels in this area, even the area around the sick causes water to build up, staining, etc. Yuck!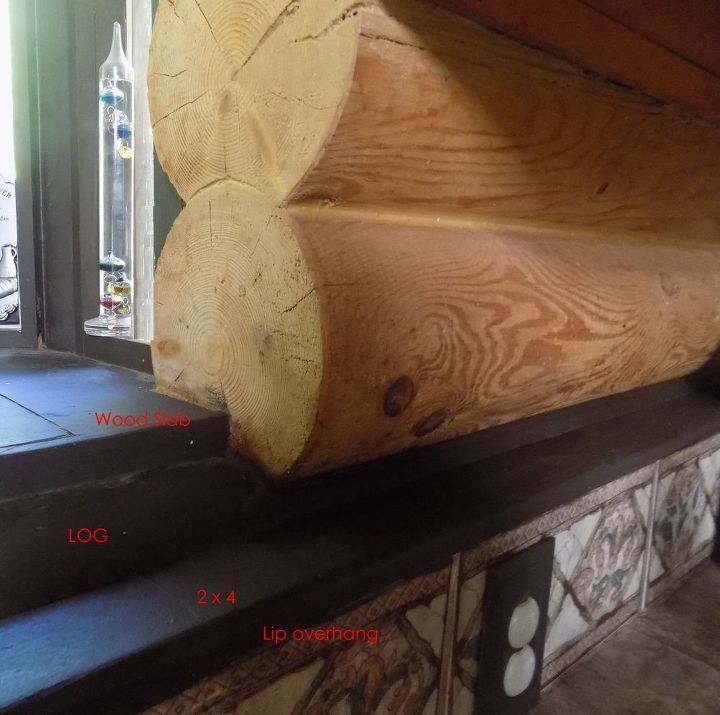 So many levels, can it somehow be boxed in? I'm not necessarily needing to keep the logs above visible, I could cover all with a back splash if it helps the situation and makes it all look clean and neat.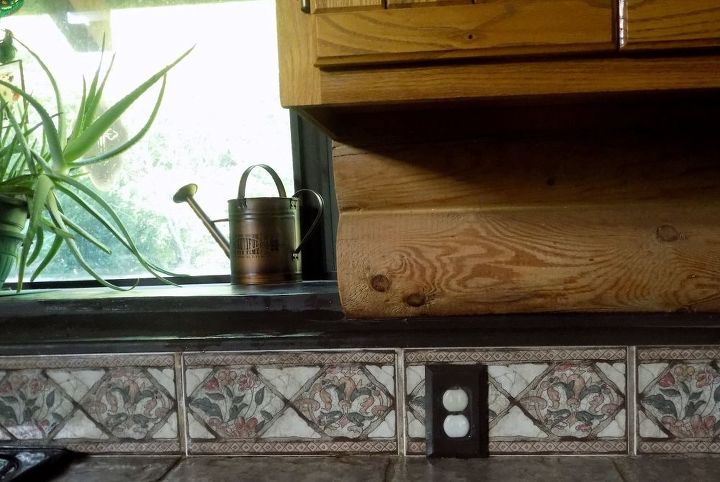 Problem is several outlets in area, but if boxed in, could still have the outlets? As it is now, the outlets weren't installed correctly, don't fit the area, so sit just above the countertop, and again, like the sink area, collect dirt, water, etc. underneath and don't stay clean!