Makeover '50's Dresser- any suggestions? Answered
This was my parent's dresser. Originally it was black with a lacquer finish. Mom painted it in the '90's. I'd like to redo the dresser in a contemporary style and the wooden knobs have got the go (originally I think it had silver)! Any suggestions? Thanks!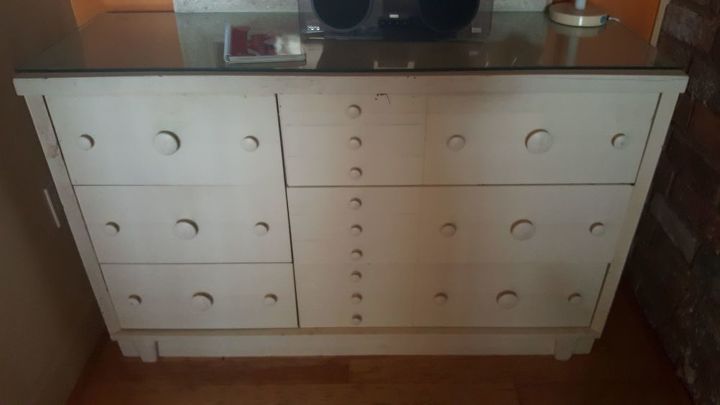 Too many knobs! The small vertical knobs going down the center were silver and the 3 horizontal knobs was actually a curved wooden piece with a silver metal wrap - about 3 inches wide - in the center with which to open the drawer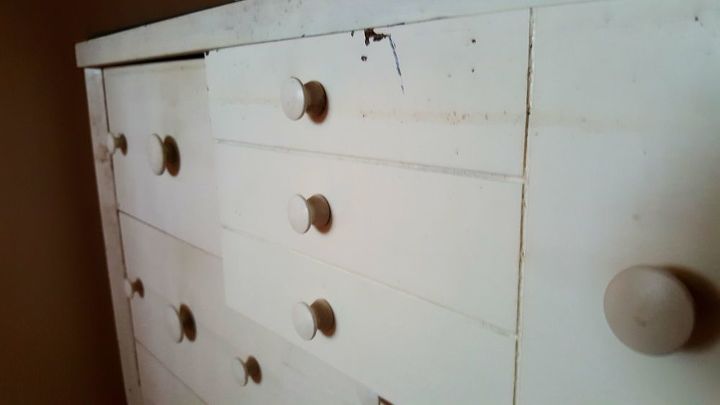 These are large drawers, but the middle section is grooved to have the appearance of smaller drawers in the center.