My first project is to organize my master bedroom closet. Suggestions? Answered
I just painted my bedroom, I got some advice from a friend and painted it a beautiful grey with white trim. Everybody in our condos keep the closet door open. That being said I have lots of pocketbooks and jewery. How can I display them without going thru an act of Congress to find the one I want to carry. I guess the first thing I need to do is paint the closet walls and trim. I want to go with bright white so I can see in there better. Then what?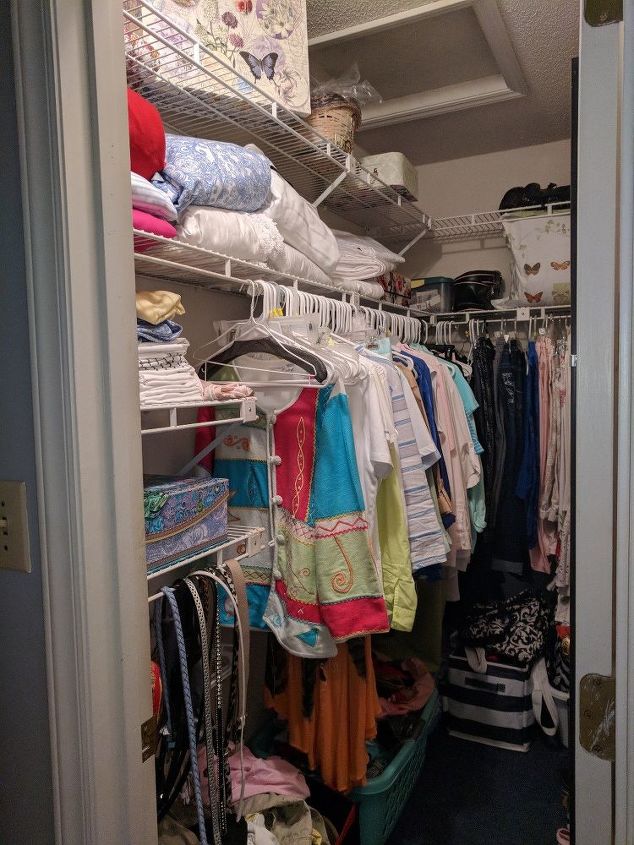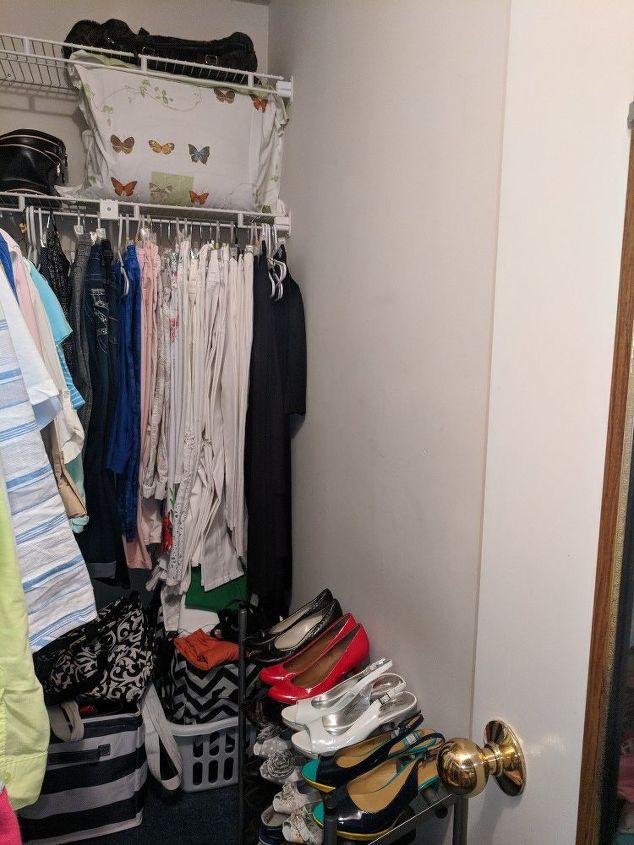 Disaster huh? I think I can find a new home for what is on the floor( winter clothes and mountains of ironing.
HELPPPPP ME PLEASE!!