Asked on Aug 15, 2018
How to add grout to existing grout on a floor with Mexican tiles?



+3
Answered
I have a sun room that has Mexican tiles for the floor. Over the years some of the grout has disappeared. Would like to know the easier possible way to add grout and clean the tiles. I've attempted a portion of it. I've thought about putting premixed grout into a ziplock bag cutting a hole in the corner and using it like a pastry bag.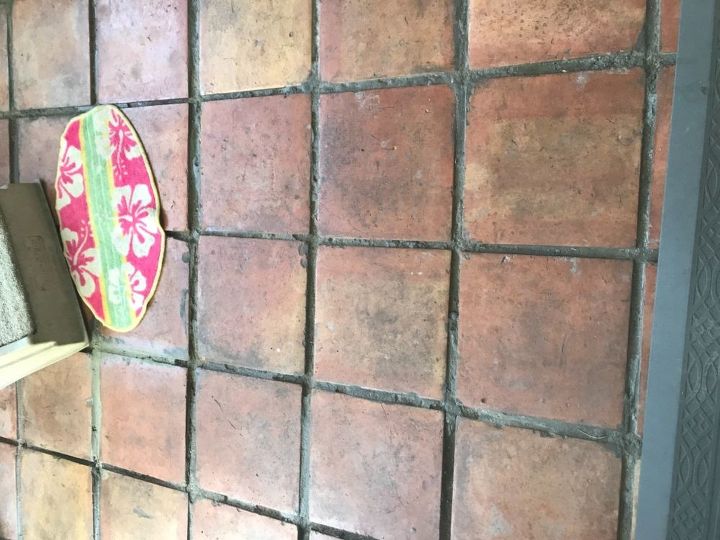 This a photo of existing floor