All of these hydrangeas were planted at the same time and are Answered
about ten ft from each other. The first photo shows three that are bushy, but various sizes. They all started out at the same size, yet the one on the left has grown much larger. The one on the far right seems to struggle a bit. In the second photo, these two have done OK but recently they've sent up these tall stems that haven't had any flowers. I think I should trim back the tall parts to be more equal with the rest of the plant. Should I? And if yes, is it OK to trim them in the blistering summer heat? I'm in metro Atlanta. Also, I don't suppose summer is the time to fertilize them. Maybe fall?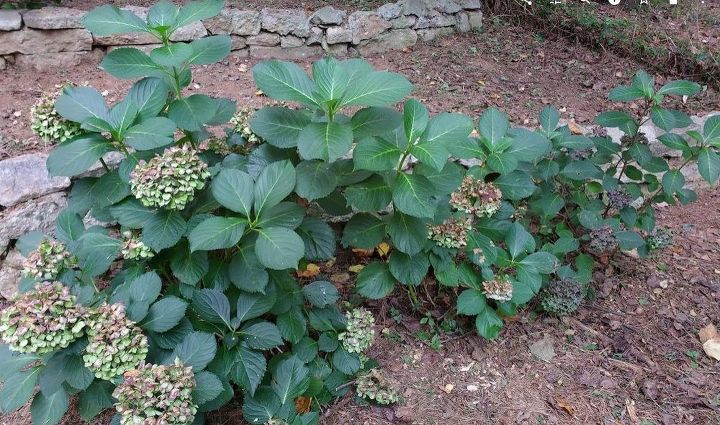 Three plants -- nice size, medium and peewee.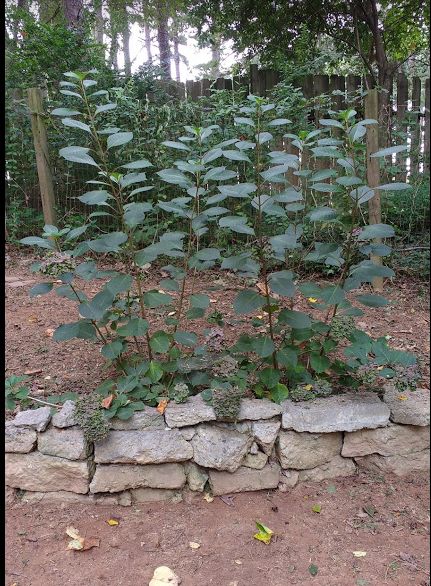 Two plants. These tall stems recently appeared.