How to make garden without planting anythin? Answered
My husband and I just cut down a dyin, overgrown bush. It was in a corner where 2 walls meet and we want to decorate the area some how but we can't plant anythin because there is not enough sunlight. I don't have much money but I have some little plastic white picket fencin, a ceramic boot and a decorative ceramic pot that I got for free I am pretty sure I can find more free stuff or go to thrift stores and yard sales. I have a very creative imagination but I just can't figure this one out on my own can somebody please help me?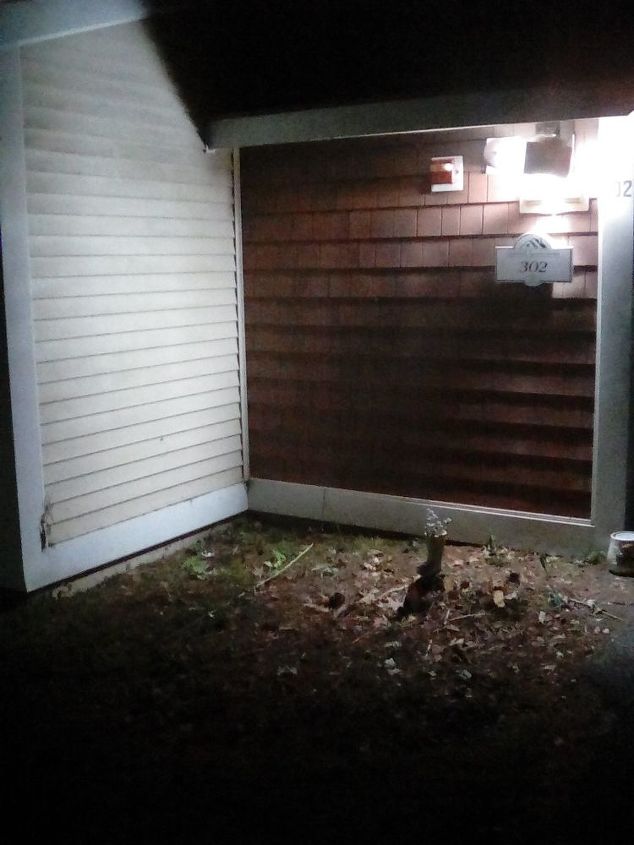 You can barely see it because I took the picture at night but I have some fake flowers in the ceramic boot and it sittin on one of the stumps from the old bush. The other pot is in the far right corner they are both pretty small and don't fill up much space please help.