Related Discussions
Helen
on Sep 01, 2020
I have a vintage Turkish rug. It is stained badly. I am looking the advice to remove them. 1cs1267
on Apr 23, 2021
We have a VERY old rent house and our last renter left owing us money and a house with a TON of damage. The kitchen floor was large tile and now over 50% of the tile... See more

Kate Griffin | Eating in the Shower Blog
on Apr 20, 2013
We are thinking about how to add a backsplash to our kitchen. Unfortunately when we had our countertops installed we ordered a small backsplash that comes part way up... See more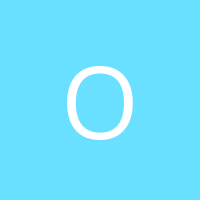 Omey
on Nov 13, 2019 Rhonda
on Jun 26, 2019
I saw on tv where they were flipping a house and they had cement floors. It was really pretty. Do you know how to do this?
Debbie Carter
on Apr 06, 2019
Thanks so much Kelly E Rainey
on Aug 13, 2018
I had a very old poodle who had numerous accidents in one place in our hallway all the time before he passed away. We are looking to replace that section of flooring ... See more