How do I remove these dark spots of pet urine off my wood floors? Answered
After removing old carpet and padding from the floor of a fixer upper house we bought, we want to remove stains without sanding right now if possible .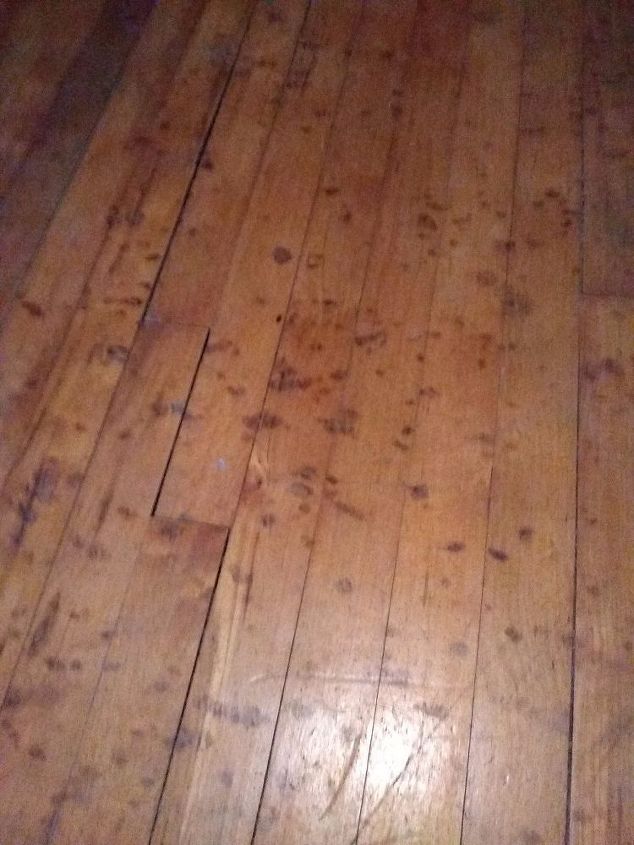 Dark spots due to pet urine when the floor was carpeted .