Asked on Aug 31, 2018
How do I make an inexpensive canopy for shade by kitchen door? +2
Answered
The high heat and Sun in Southern California has been damaging my finished door and keeping my kitchen hot. How do I inexpensively make a long, large canopy for this driveway area in front of my carport?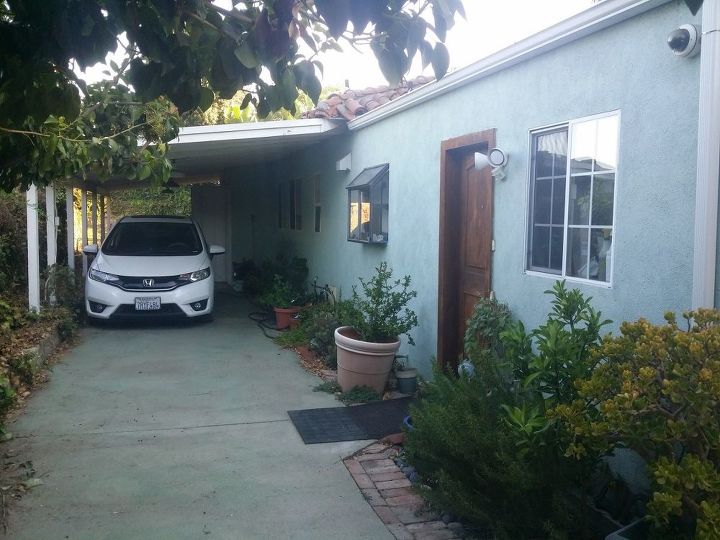 Kitchen door, main entry gets hot afternoon Sun.