Related Discussions
GrammaLee
on Mar 26, 2018
I have these " blocks" from a box containing a computer. I kept because I want re use as much as possible and these have me stumped.

Julia
on Dec 29, 2019
Mizar
on Aug 15, 2018
Hello out there my fellow DIY-ers!I run a home based business which brings me 2-deliveries of 2 skids every month. So far we have built the following:~ Raised vegeta... See more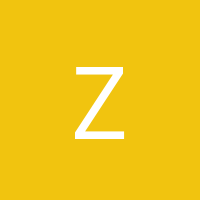 Zoeysmom
on Jun 08, 2018
I get boxes of medical supplies & these boxes have different sizes of styrofoam squares. I would like to be able to create some type of artwork with them. Can I dec... See more
Mro164
on May 05, 2018
i have a box full of these really nice wine bottle corks, and I have a nice wine collection and a bar area in my house. What can I make with these that would look ni... See more
Cathi
on Nov 02, 2015
How can I recycle leftover candle bits?
Gretchen Leigh Decor
on Jan 17, 2014
Loving this dark stain!