Related Discussions Evelyn
on Jun 17, 2019
One of my bushes and part of another one have undeveloped crinkly looking leaves and have not put out shoots. Darr
on Mar 12, 2019
Carol Kimbrough
on Nov 16, 2018
I usually dig up my cannas and dalias. Was told I could cover with leaves or mulch and not dig them up. Can I do this? thanks Lisa McKinney
on Oct 10, 2018
I buy mums every year in every possible color, but when Thanksgiving passes, I have no idea what to do with the dozen or so pots filled with fall plants. Can I bring ... See more LaVonne Taylor
on Apr 18, 2018
I thought rhubarb is perennial. Why is mine going to seed?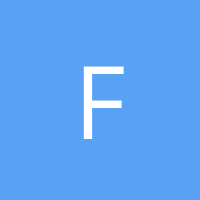 Fen20258025
on Jul 04, 2017
Trying to grow tomatoes in southern coastal Florida. They start out fine, but begin to rot at the bottom of the fruit as they start to ripen. Never saw this when gr... See more