Asked on Nov 7, 2018
How do I stain different colored wood to match? Answered
I have an oldish solid wood or what I thought was solid wood table. I'm trying to strip and restain it. However there was a lot of some kind of filler on it. I sanded that off and found a greenish looking wood underneath. So now what? How do I go about staining this so it all matches?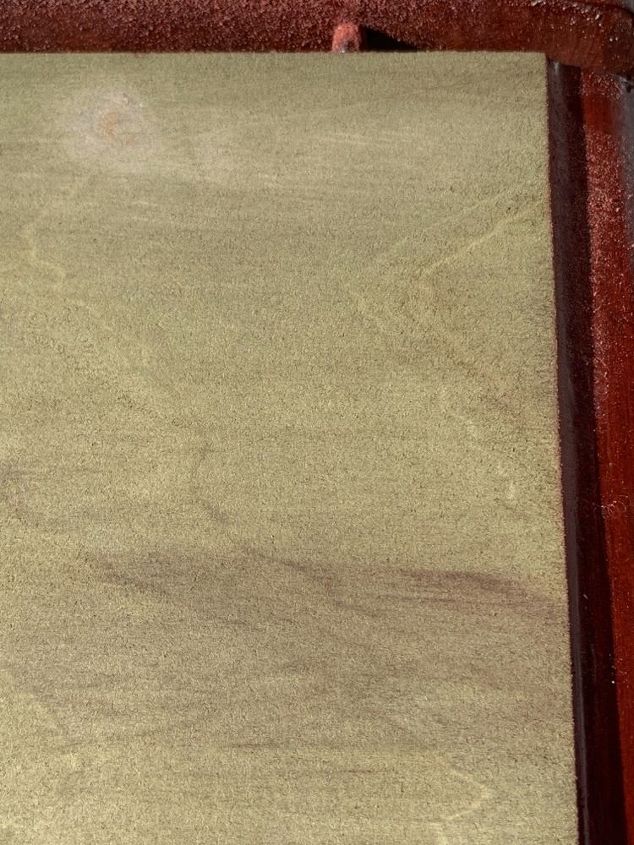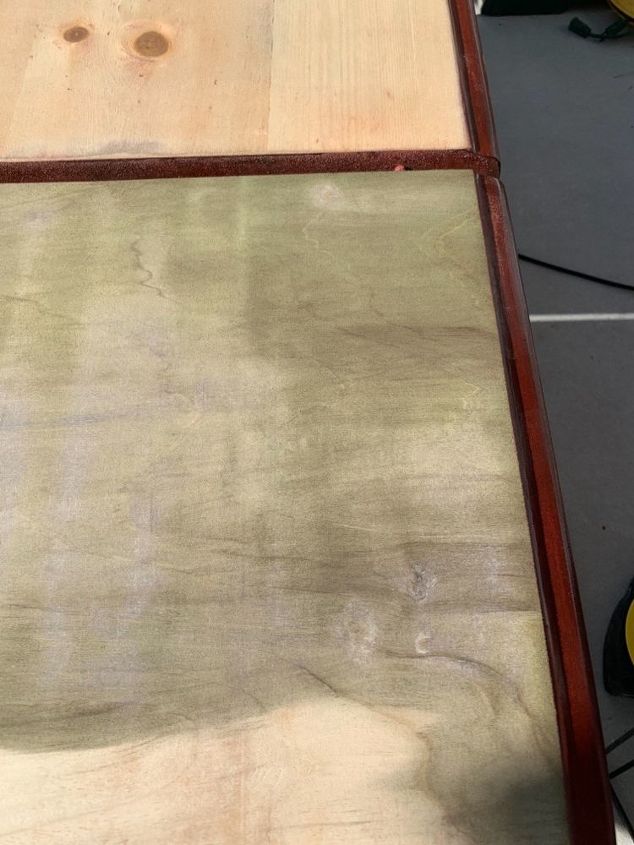 Filler that was over the whole table