How can I update my kitchen? Answered
I've just bought this unit and kitchen need an update, I don't want to change everything. I have to replace the door and We'd like to get rid of the stove and insert somewhere a cooking top and oven. At the start I thought to move the part in front looking the living room for more space but maybe not a good idea. Very happy if you can help me with some not to expensive idea. we want to live here for the next 2/3 years and then sell or rent the unit so a little upgrade would be nice Thank you.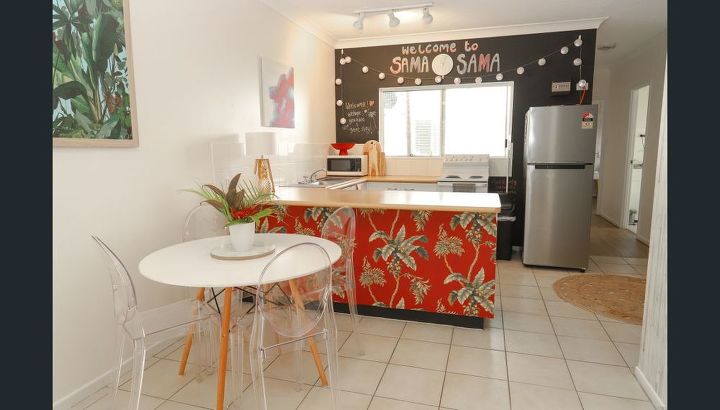 the table is no there anymore and I want to change the top with a rectangular or square shape. That part with the orrible paper on is the part I thought to get rid and then think I might put there the cooking top with a ceiling rangehood.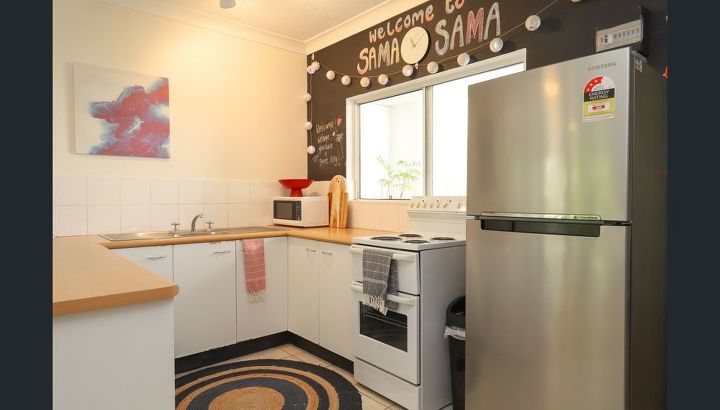 this is the inside think to get rid of the stove and put more storage I want to change the top. I've seen some nice at Bunnings that doesn't cost to
much.