Related Discussions

Karen
2020n Oct 15, 2020

Heidi Harriet Berbary Carlone
2020n Feb 04, 2020

Catherine Tackett
2019n Mar 31, 2019
I have this cubby area for linens, medicines, etc. It's deep (3' ish) and narrow (1.5' ish). Any ideas how to make it aesthetically nice and still functional?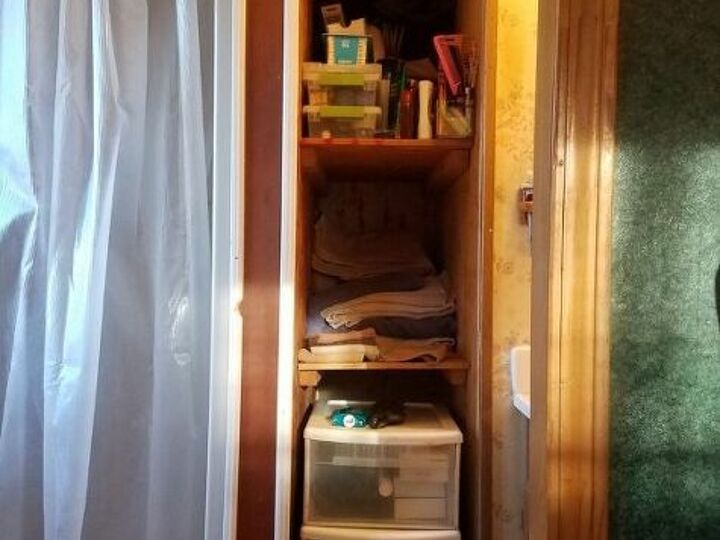 Denise Elkins
2019n Feb 28, 2019
I have several bulky blankets/quilts/comforters but I live in a 800 sq ft condo with 1 bedroom closet. Any suggestions for storing them? Currently they are in the clo... See more Mocha
2018n Nov 03, 2018 Margaret
2018n Oct 25, 2018 Cindy
2018n Sep 09, 2018
I rent, old house, linen closet is small, shelves are shallow, a folded towel hangs over, no room for bulky blankets ir comforters. Any ideas that are easy and inexpe... See more Nell
2018n Sep 05, 2018
Our mattress is 11 inches tall and newer sheets for up to 18 inch tall mattrss. The sheets wad up under you when you turn over in bed. Any ideas on making sheets for ... See more

Miriam Holmes
2018n Jun 23, 2018
I have 2 think comforters and I want to ste Them away. Ask28206510
2018n Apr 26, 2018 Jnb
2018n Apr 17, 2018 Pam
2018n Apr 08, 2018