How can I decorate this open counter space? Answered
I have a large kitchen counter that is open to the dinning room table. I lease the home and want make it festive and bright on a very small budget. I'm passionate about cherries/ collect cherry items for kitchen, and enjoy farmhouse styles, black and white photography, driftwoods, and unique wooden cutting boards lots of House plants growing that end up on the countertop.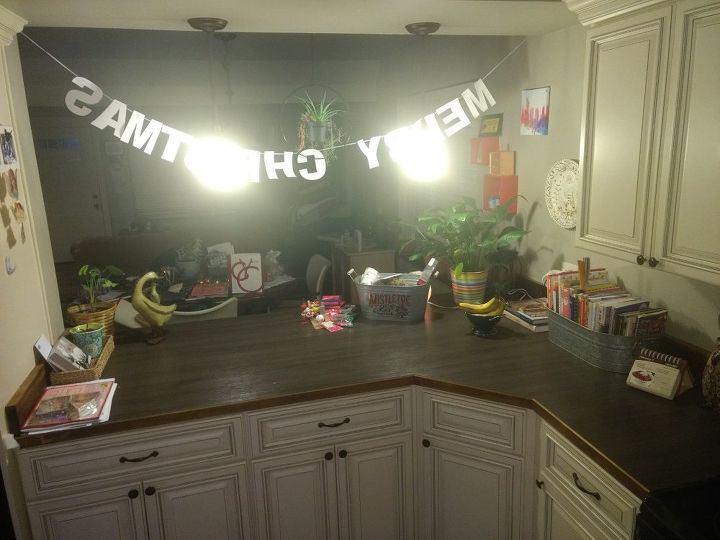 Counter top in kitchen looking into open dinning room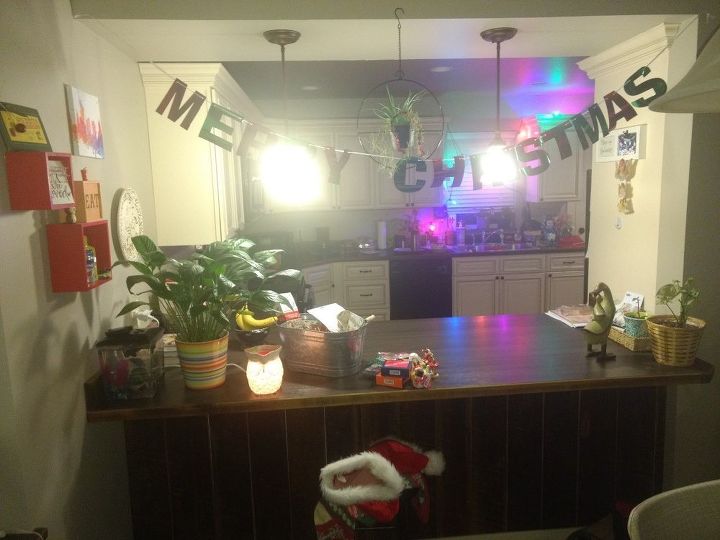 Counter top for inspiration ideas please and thank you. I have one stool that gets used at counter in between dinner table.