Related Discussions
Moshe strugano
on Jul 27, 2021
How to create wall decor in home? Is there any simple way that we can do it our own? Please help me out. Thank you

Jacquie Adam- Robichaud
on Jan 09, 2019
I want to hang an umbrella from the corner of the wall. The problem is that the handle is straight not curved.

Cathie
on Sep 14, 2019
The wall of our kitchen is painted cheap wall board. How can we tile over it?

Donna C
on Jun 24, 2012
Buying a house with someone else's creative touch can be risky! The entire wall consists of small pieces of blue, white & green tissue paper layered on top of e... See more Rwielkie
on Nov 18, 2018
When I took down an added chair railing type of half wall to wallpaper I learned why it had been put there (in the bedroom) they had done a horrible choppy job of cut... See more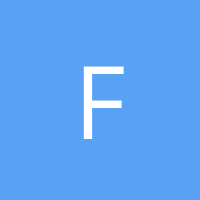 Fly33716741
on Sep 06, 2018
How to hang a vintage mirror in which the silvering is minimal on the back? Like the look but do not want hangar to be visible from the front. Thanks! Joanne
on May 11, 2018
It has been whitewashed and I like the way it looks. It is located in an A-frame cabin. ideas to accesorize?