How do I cover expansion gaps? Answered
i've Just put laminate floor down in my hallway and kitchen. What can I put down over the expansion gap instead of quarter round? It's a 26' long hallway that has no internal windows and was really dark. Now looks amazing! Thanks for any suggestions!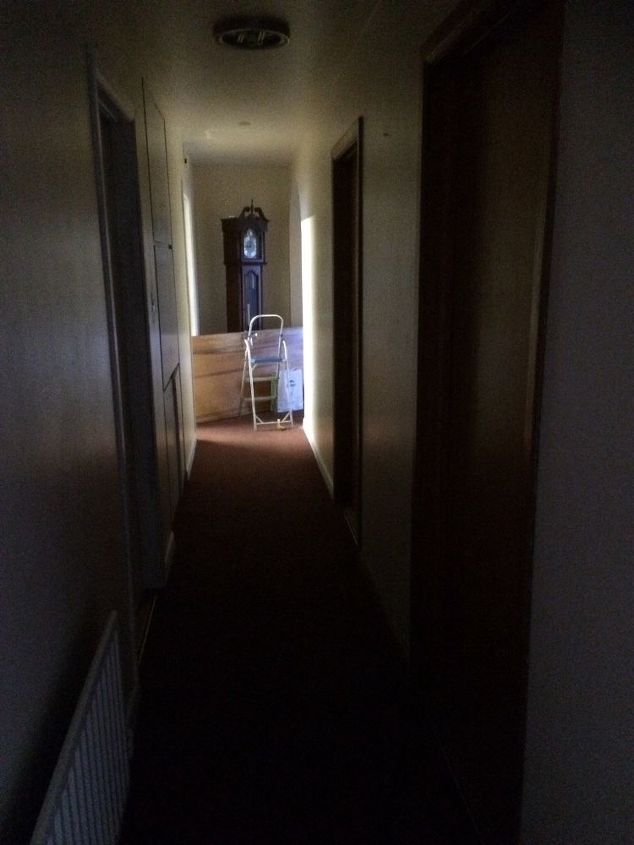 Old dark wood and carpet and the same magnolia paint that was put on in the 80's.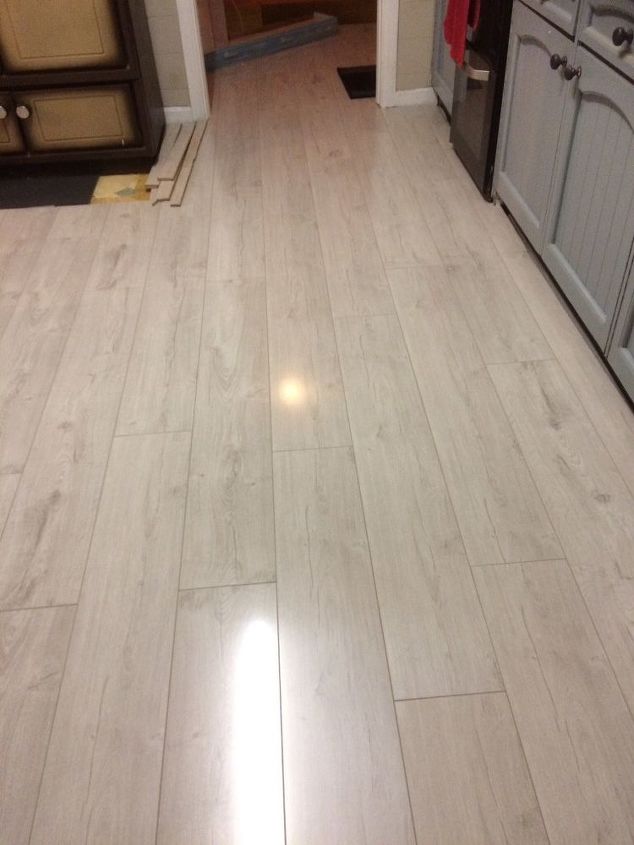 So beautiful, bright and shiny!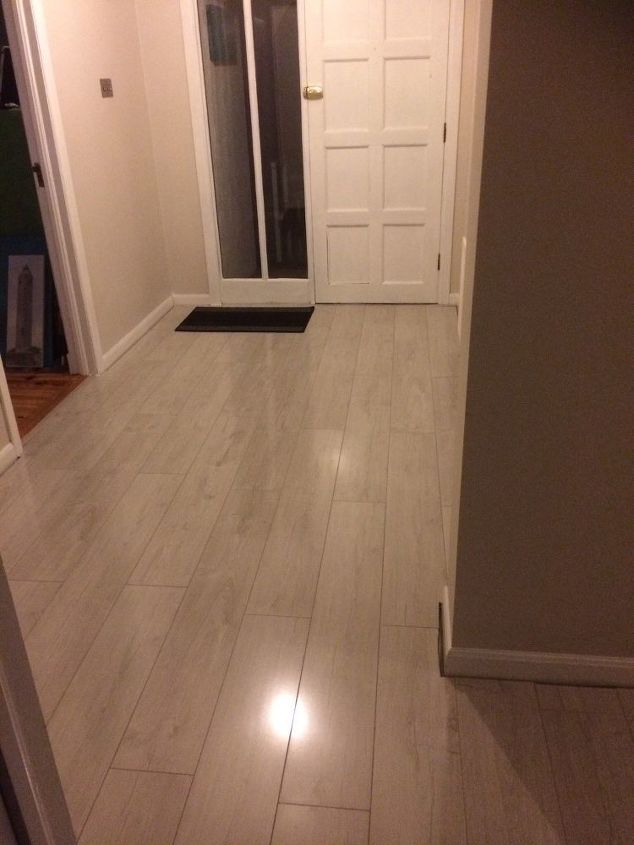 Painted all
of the old dark
wood doors and trim
to brighten the place up!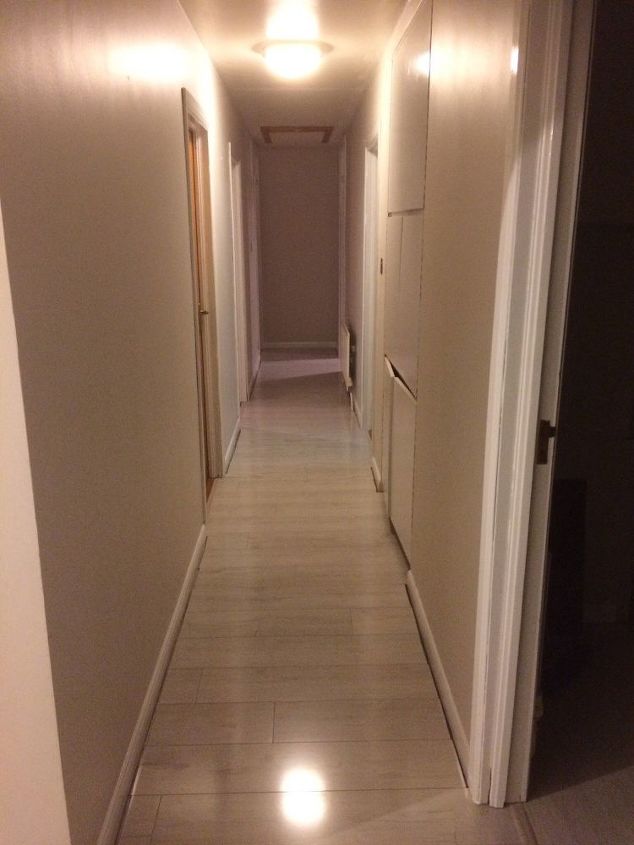 Had to fIll and sand cracks on walls before painting. Didn't want to pull the baseboards off because it's an old house and didn't want to damage walls.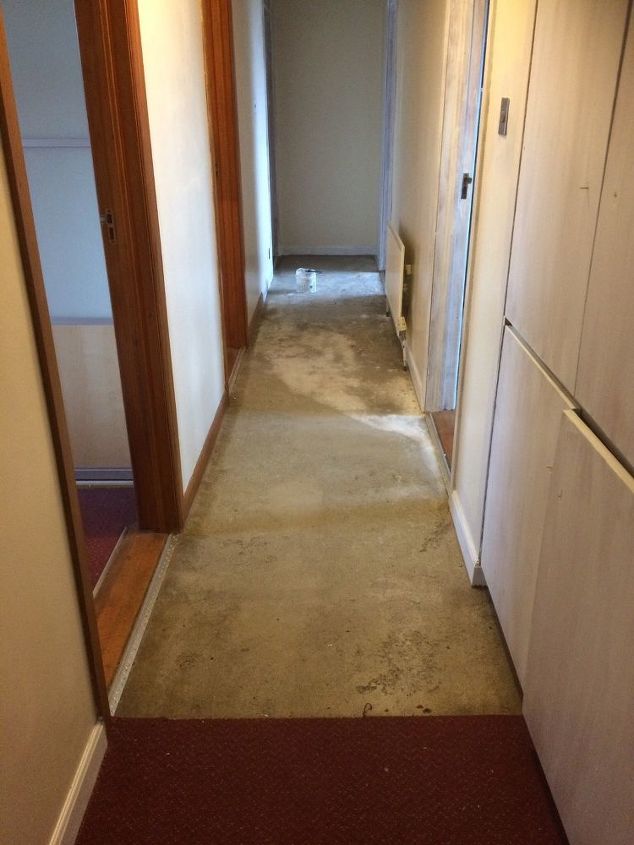 After lifting old carpet! Had to level
comcrete.