Related Discussions Teri
on Aug 09, 2017
Small white kitchen has a narrow wall that needs something on it. But what? About 1.5ft wide x 7ft. Tall.

Karen Sienk
on Jun 27, 2020
Looking for ideas to decorate my wall...air return vent is an eyesore but necessary. I'm looking for ideas on how to decorate to disguise the vent and maybe add so... See more

Laura Yanni-Brown
on Jan 10, 2017
I want to paint my old ceramic tile in my bathroom but I have no clue what colors to do it in. Any suggestions are welcome. Thank you!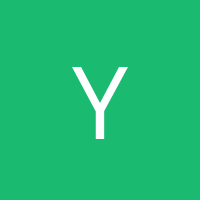 Yellow Lab Mama
on Jan 20, 2020
Anyone know of a way to take pics from ur phoneenlarge them and transfer onto a wall hanging
Emily
on Sep 19, 2018
I have a blank solid kitchen wall I want to cover with old barn wood or reclaimed wood. I found a site that sells reclaimed wood, but with my wall measurements, that ... See more Megan
on Mar 08, 2018
I have an 18" frame shaped like the sun. Typically I've seen mirrors put in the center, and that's fine, but I'm looking for a fresh idea. The display area in the m... See more