Related Discussions Sam
on Nov 21, 2018
I have a small bathroom with no closet and storage space is always an issue - what are some ideas for additional storage space? Mar25490743
on Jun 25, 2017
Hello everyone! I moved to an apartment with a built-in space for a Tv in the closet. I do not have a Tv in the bedroom so I don't know what to do with that space!! I... See more

Laura Pidduck-Zappetti
on Apr 16, 2017
So we have a small house and our top floor is just 2 bedrooms a landing and linen closet. I want to remove the bedroom doors and replace them with something else deco... See more

Debra
on Dec 05, 2014
Idea for how to store clothes hangers near washer? Also, what to do with those white dry cleaning clothes hangers?

Eclectically Vintage - Kelly
on Jan 01, 2013
The clutter is hidden in armoires, drawers and closets. My goal - get organized and decluttered starting with my armoire. Join me! http://eclecticallyvintage.com/201... See more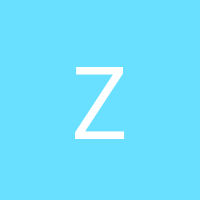 Zac
on May 15, 2015
Hi, we are a family of 7 in a 10 sq, 3 bedroom home. The older 3 are in one room, the main room, twins in another, and my husband and 1 in another. Can you give me an... See more